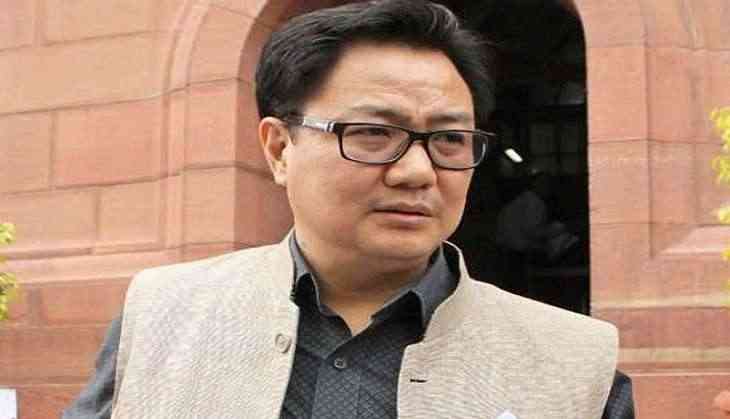 Union Minister of State Home Affairs Kiren Rijiju on Friday said that the probe by National Investigation Agency (NIA) against Kashmiri separatists is best for the nation.
While speaking to ANI on the same, Rijiju said, "The work they are doing is important for the nation. They are doing it in the interest of the nation."
He backed the NIA and said that the investigation is being done to ensure national security.
Last month, the NIA arrested seven Kashmiri separatists - Altaf Shah, Ayaz Akbar, Peer Saifullah, Mehraj Kalwal, Shahid-ul-Islam, Naeem Khan and Bitta Karate for funding terror in the Kashmir Valley.
A Delhi court on Friday sent three separatists- Aftab Hilali Shah, Farooq Ahmed Dar and Mohammaed Akbar Khanday- to judicial custody till September 1.
The police custody of remaining separatist leaders has been extended till 14 August.
The accused have been charged under various sections of the Indian Penal Code (IPC) and the Unlawful Activities (Prevention) Act.
Earlier, the NIA summoned Hurriyat chairman Syed Ali Shah Geelani's second son to Delhi in the terror funding case.
Both sons of Geelani, Naeem Geelani and Zahoor Geelani have been summoned by the investigative agency.
The NIA visited Srinagar in May to probe the alleged funding by Pakistan for illegal activities in Kashmir, and questioned several separatist leaders on the issue of raising, collecting and transferring funds via the Hawala route and other channels to fund terror activities in Kashmir.
The NIA is said to be probing all aspects of funding to separatist leaders and how they reportedly used these funds to fuel unrest in the Kashmir Valley.
-ANI