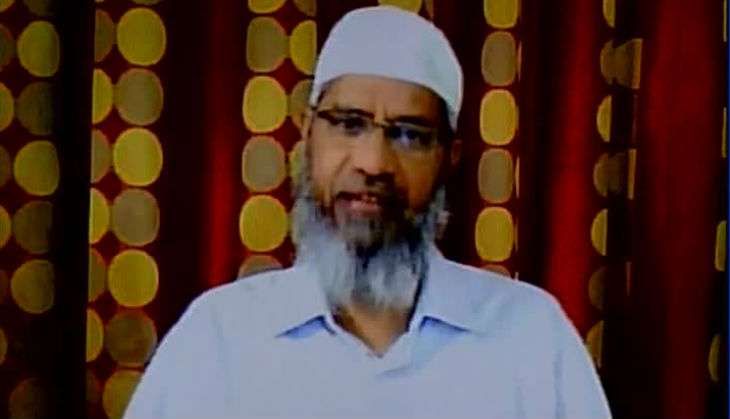 In continuation to earlier search operations, the National Investigation Agency (NIA) today conducted search on one more premises of Zakir Naik.
So far, 20 premises, connected to the proscribed Naik's NGO Islamic Research Foundation (IRF), during which video tapes and DVDs of Zakir Naik's public speeches, documents related to property and investment, financial transactions, foreign and domestic funding of the proscribed IRF as well as its associated companies, and electronic storage devices recovered, said an NIA statement.
The investigation has revealed that the proscribed IRF has close connections with Harmony Media Private Limited, Longlast Constructions Private Limited, Right Property Solutions Private Limited, Majestic Perfumes Private Limited and Alpha Lubricants Private Limited. Documents pertaining to inflow and outflow of foreign and domestic funding, which have been recovered during search operations, are being scrutinised.
The investigation has also revealed that Abu Anas, a resident of Tonk in Rajasthan, arrested and chargesheeted accused person in the NIA ISIS Case, had received Rs 80,000 from the proscribed IRF as scholarship in October 2015. Abu Anas had planned to go to Syria to fight along with ISIS in the same period. He was arrested by the NIA in January.
Investigation is continuing.
On 21 November, the authorities blocked the websites of IRF for allegedly spreading objectionable contents, speeches and videos.
As per reports, the NIA will also raise the issue of suspension of videos on YouTube and Facebook pages with the US since the servers are located there.
The NIA had on Friday registered a case against Naik and others under sections 10 (Penalty for being member of an unlawful association) and 13 (Punishment for unlawful activities) and other various sections of the Unlawful Activities (Prevention) Act and section 153A (promoting enmity between different groups on grounds of religion, race, place of birth, residence, language, etc., and doing acts prejudicial to maintenance of harmony) of the Indian Penal Code (IPC), said the spokesperson.
The Union Government had had on Tuesday declared the IRF as an "outlawed organisation" under the anti-terror law for its alleged terror activities, following which the Maharashtra Government said it would keep a close eye on locals and organisations funding the IRF and would be treated as "anti-social elements".
However, the IRF said it would be arguing before a Central government tribunal against the validity of the ban imposed on it and invoking of the UAPA.
--ANI