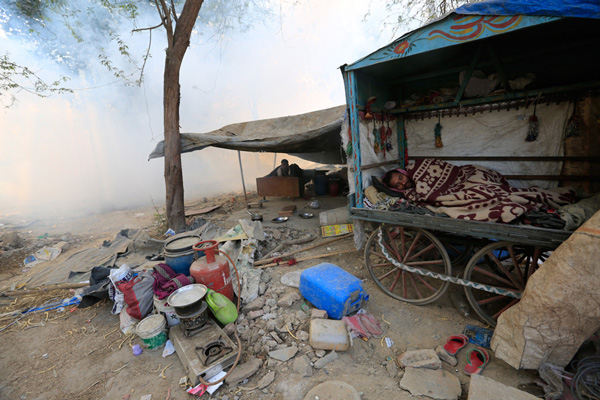 The National Human Rights Commission (NHRC) has issued notices to the Railway Board and Delhi Government on demolition of slums in Shakur Basti and Belagaon in the national capital.
More than 500 slums were demolished in an anti-encroachment drive conducted by the Indian Railways in Shakur Basti on Saturday.
"The Commission has observed that the contents of the news reports, if true, raise a serious issue of violation of the right to life, right to shelter and right to dignity of the people, including women and children, who have been rendered homeless due to demolition of their slum dwellings," a NHRC press release stated.
The NHRC has further said that several affected people held out Aadhar and Voter Identity Cards and other documents, indicating old correspondence about land and land holdings in the Belagaon area.
The slum residents in Shakur Basti raised an uproar after a child was found dead. They alleged that the child had died in the anti-encroachment drive.
The Commission has also decided to send a team of its officers to visit both the places of demolition and conduct an on-the-spot enquiry and submit reports within one week.
According to reports, the DDA had demolished several jhuggis to free the Belagaon area in Old Delhi as part of their demolition drive last week.
The DDA had reportedly said that they were carrying out the demolition drive on the orders of the National Green Tribunal.
(ANI)