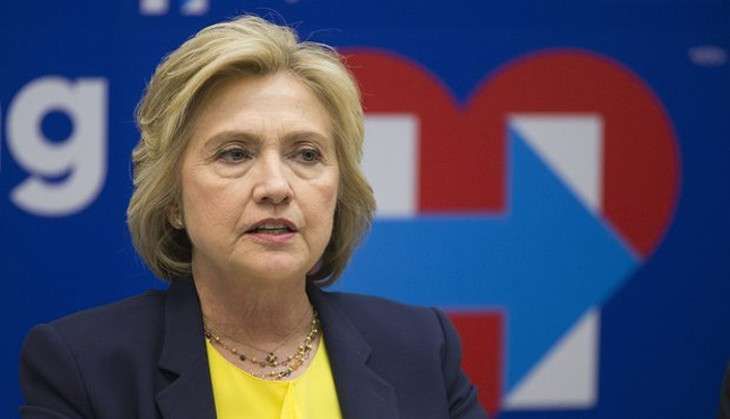 After losing out to Donald Trump in the 2016 US presidential elections, Hillary Clinton admitted that making the appearance "wasn't the easiest" thing to do, and added that there were times this week when she felt she never wanted to leave house.
"I will admit, coming here tonight wasn't the easiest thing for me," CNN quoted Clinton as saying.
"There have been a few times this past week where all I wanted to do was curl up with a good book and our dogs and never leave the house again," she added.
Clinton said she wished she could tell her mother, who was decades ago abandoned as a child, that her struggles were worth it because what her daughter had accomplished.
She was speaking at the Children's Defense Fund's 'Beat the Odds' Gala on Wednesday night.
Urging Americans to stay engaged on every level, Clinton said, "We have work to do, and for the sake of our children and our families and our country. We need you. America needs you, your energy, your ambition, your talent. That is how we get through this."
Clinton had regularly spoken about the Children's Defense Fund on the electoral trail, where she started her career as an intern.
The organisation works on behalf of kids.
She had pledged to close her race against President-elect Donald Trump in the final weeks of the campaign, by working on behalf of children and families.
"There is a lot of work to do," Clinton said. "As long as any child in America lives in poverty, as long as any child in America lives in fear, as long as any child, not just here but in the world, faces these challenges, there is work to do."
Clinton's speech hinted that her focus is likely to be children and families from here on.
--ANI