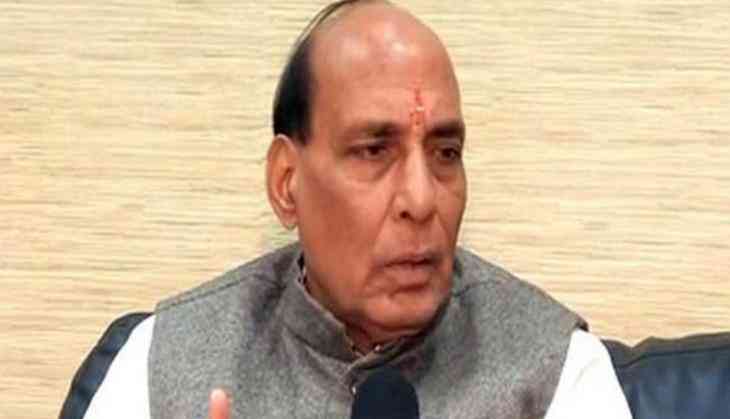 Chairing a meeting with Chief Ministers of 10 Maoist-affected states to review the strategy to deal with the outlaws, Union Home Minister Rajnath Singh today stressed on the need to cut off financial resources of the Left-wing extremism (LWE) cadres and groups.

"I am convinced that the martyrdom of our security forces will not go in vain. The day is not far when this mindless violence will end," Singh said.

He added that there is a need to chalk out a specific action plan for each theatre with short term, medium term and long term strategies clearly defined.

"We need to use Unmanned Aerial Vehicles (UAVs), Pan-Tilt-Zoom (PTZ) cameras, GPS tracking, thermal imaging, radar and satellite images. Technologies pertaining to space, IT and communication should be used on a greater scale to counter LWE problems," he asserted.

The Union Minister further stressed on the need to depute shadow intelligence officers to track prominent targets associated with LWE.

"Today we need to consider whether to react only after the occurrence of any incident or we should be more proactive. The LWE groups will never succeed in suppressing democracy and development in the country," Singh added.

He emphasized that the whole country is agitated over the martyrdom of 25 Central Reserve Police Force (CRPF) personnel in Sukma.

The meeting comes against the backdrop of the killing CRPF personnel in Chhattisgar's Sukma on April 25, the deadliest attack by Maoists in the state in last seven years.

The rebels had also killed 11 security personnel on March 13 in the same district.

District Magistrates and Superintendents of Police of 35 worst-hit districts, besides heads of paramilitary forces and intelligence agencies took part in the deliberations.
-ANI