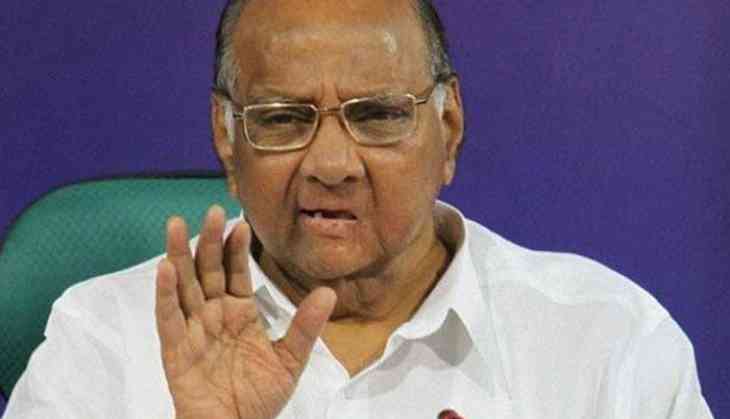 Workers of Sharad Pawar-led NCP have opposed continuation of the candidature of three of four sitting MPs in Maharashtra for the 2019 Lok Sabha polls over various reasons.
The only sitting MP whose candidature was not opposed at the two-day party meeting of workers and legislators, which concluded Sunday, was Pawar's daughter Supriya Sule who represents Baramati seat in Pune district, sources said.
Besides Baramati, the NCP (Nationalist Congress Party) had won Kolhapur, Satara and Madha seats in the 2014 polls.
These constituencies are repersented by Dhananjay Mahadik, Udayanraje Bhosale and Vijaysinh Mohite Patil, respectively.
The NCP has also decided to contest one more seat from Mumbai region, which will be other than Mumbai North East constituency which had been represented by Sanjay Dina Patil, according to sources.
Udayanraje Bhosale's candidature was opposed in the previous term as well, but as none of party workers could come up with better candidate, the Maratha royal was given another term.
"The leaders such as Bhosale and Mohite-Patil have not helped party in any way in the last four years. It is better if new candidates get chance to represent Satara and Madha constituencies," said a senior NCP leader.
However, Maharashtra NCP president Jayant Patil said, "Some fresh names have been suggested for the constituencies which we had won in 2014, but it does not mean there is an opposition to the existing ones".
He said the NCP workers are keen to contest one more seat from Mumbai region.
"They have expressed their views. The decision will be taken in coming days," Patil said without elaborating.
Former IAS officer Prabhakar Deshmukh, who was present at the meeting, has expressed his desire to contest from Madha, sources said.
Deshmukh hogged limelight in 2014 when his declared assets were to the tune of Rs 200 crore.
Local leaders from Kolhapur have opposed the candidature of Mahadik because his cousin Amal and latter's wife (Shoumika) were elected on BJP tickets in assembly and zilla parishad elections.
Another reason for opposing Mahadik's candidature is that outfit floated by his uncle Mahadev Mandlik has forged an alliance with the BJP in Kolhapur municipal corporation, they said.
Mahadev Mahadik controlls cooperative milk dairy (Gokul) which has an annual turnover of Rs 1,200 crore. He recently decided to expand the operations of the dairy in multiple states despite the opposition from most of the local NCP leaders.
(PTI)