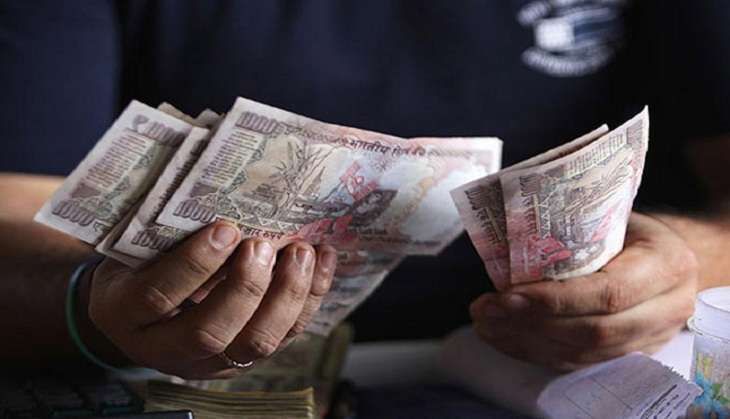 A computer that was reportedly used to prepare fake invoices has been seized from the Mumbai-based office of one of the accused persons who is a former Navy staffer as part of probe into Navy's alleged fake bill payment scam of Rs 6.33 crore, police said on 28 June.
"We have recovered the computer that was used to make fake bills in the scam from ex-Navy employee Ashok Nagangaudar's Mumbai-based office on 27 June. The computer will be examined thoroughly to find evidence," Indore Additional Superintendent of Police (crime branch) Vinay Prakash Paul said.
He said that Nagangaudar had allegedly used a bill book belonging to a local firm to make the invoices in which he showed fake purchase of some electrical equipment for Navy.
Paul said the bill book was made available to the accused by an Indore-based Chartered Account, Ramratan Singhal.
After taking voluntary retirement from the Navy where he had worked in Electrical Department, Nagangauda set up a business of supplying electrical parts to Navy.
Police have so far arrested Singhal, S Narayan, a senior auditor with Karnataka-based Principal Controllers of Defence Accounts (PCDA), and retired Navy store keeper Rajkumar Choudhary besides four others in connection with the alleged scam.
"Certain officials in PCDA had cleared these fake bills and deposited the money in two banks accounts here. While Rs 5.33 crore was deposited in one account rest Rs 97 lakh in another account. The scam took place between July and October 2014," Paul said.
In May this year, three personnel of the Karnataka-based Karwar naval base were arrested from Indore. The scam came to light in May when the Income Tax department sent a notice to Neelima Jain of Neel Enterprises regarding the transfer of Rs 5 crores, 66 lakhs to her bank account in Sneh Nagar Branch of Bank of India.
Neelima claimed that she does not have an account in the aforementioned bank and filed a complaint with Crime Branch after which a case of fraud against Ramratan Singhal and four others was filed.
Here is a timeline of the probe into the case:
18 April 2016: Crime branch arrests Ramratan, Vinod and Bhupesh.
22 April: Rajendra Choudhary arrested.
24 April: Crime branch reveals details of a bank account in Andhra Bank where Rs 97 lakh were transferred. The account was in the name of Neelima Enterprises but proprietor was Raj Kumar Choudhary.
1 May: Suresh Hatle, posted at Karbar Naval Base as Auditor, arrested.
16 May: Senior Naval Auditor Ramesh Kumar interrogated.
22 May: A four-member naval team hands over wanted documents to the crime branch.
24 May: Sr Auditor S Narain, Sr AO Chandrakanta and AO Ramesh arrested.
4 June: CA Kamal Nayan Singhal arrested.
22 June: Former naval employee Ashok arrested
--With PTI inputs