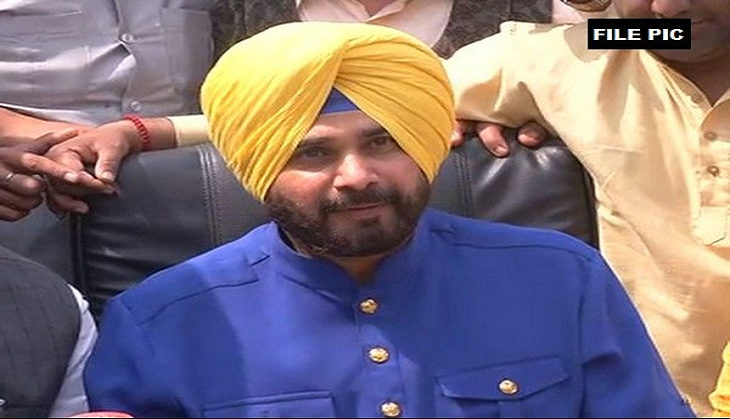 Congress leader Navjot Singh Sidhu (ANI)
Going all praise for former Prime Minister Dr. Manmohan Singh, cricketer-turned-politician Navjot Singh Sidhu said that the impact and the achievement Manmohan Singh gained through silence, the BJP could not achieve that through uproar.
Sidhu, who was in the BJP and joined the Congress just before the Punjab assembly elections 2017, was addressing on the last day of 84th Congress Plenary session held in Delhi. He talked in his own style and played with words, drew a lot of laugh from the audience including Congress chairperson Sonia Gandhi and President Rahul Gandhi.
"You (Singh) are both a sardar and effective too (aap sardaar bhi hain aur asardaar bhi hain)," Sidhu further said about Singh's personality and identity.
Singh, who mostly remains silent, emerged as one of the strong voices against the Modi government especially last year during the Gujarat assembly elections when he tore into Prime Minister Narendra Modi. However, the same Sidhu when he was in the BJP called Singh "Pappu PM' and agent of destruction.
Encouraging the party workers and the instrumental role of the same in winning elections, he told Rahul Gandhi that if he could unite the party workers, then he will be able to wave tri-color at the red fort. "Rahul, unite all the workers (Congress), because next year you are going to wave the flag from the Red Fort," he said.
Encouraging workers, he further said "PM can be ex, MP can be ex, MLA can be ex, but never can a karyakarta be ex! Navjot Singh Sidhu advises Rahul Gandhi to embrace them so that they will make him hoist flag at Red Fort."