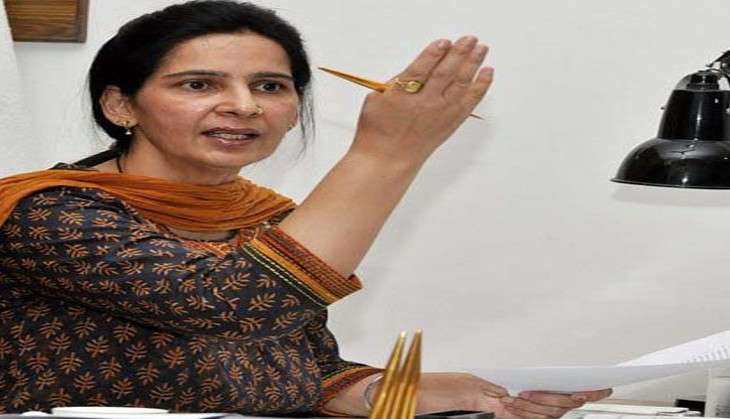 Months after cricketer-turned-politician Navjot Singh Sidhu deserted the Bharatiya Janata Party (BJP), his wife Navjot Kaur Sidhu also went ahead today and resigned from the BJP.
It was an expected move from Sidhu's wife after he himself resigned following the differences between him and the party.
Navjot Singh Sidhu, after leaving the BJP, launched his political front, by the name of 'Awaaz-e-Punjab'. Speculations are rife that now he is looking for an alliance with the Congress in upcoming Punjab polls.Navjot Singh recently had a meeting with Congress vice president Rahul Gandhi.
It is now apparent that Sidhu's wife may also go ahead and join his political venture.
Sidhu's party will contest the Punjab assembly elections next year. The slogan of the party is 'Punjab, Punjabiyat and Punjabis will win.'
During the launch of the party, Sidhu said: "Awaaz-e-Punjab is the resurrection and redemption of Punjab which is in dire straits."