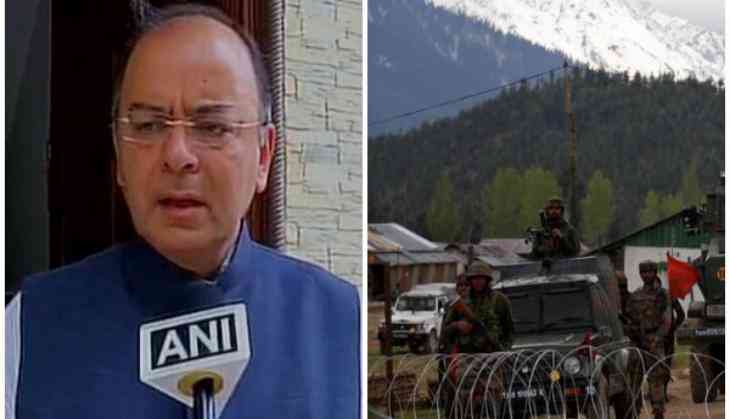 Naugam operation: Jaitley hails Indian troops for foiling infiltration (ANI)
Union Defence Minister Arun Jaitley on Monday hailed the Indian troops for successfully foiling the infiltration bid by terrorists along the Line of Control (LoC) in the Naugam sector in Jammu and Kashmir yesterday.
Asserting that the nation is proud of its soldiers, Jaitley took to Twitter to state that the infiltration bid by terrorists in Naugam has been successfully foiled.
He also paid tributes to the three soldiers who lost their lives in the anti-terror operation.
In the #Naugam operation our soldiers killed 4 terrorists & foiled their evil design. Tributes to our 3 martyred soldiers.

— Arun Jaitley (@arunjaitley) May 22, 2017
The operation which started on Saturday lasted for more than 24 hours. The encounter comes amid heightened tensions between India and Pakistan. RecentlyJaitley had said that terrorism from across the border is aimed against India and its sovereignty.
'Terrorism and militancy are aimed against the Indian state, it's sovereignty and also against people of J&K,' he said.
Pakistani forces, particularly its Border Action Team (BAT) have been indulged in a number of incidents of unprovoked firing from across the LoC.
A sharp increase in Pakistan-backed firing and overnight shelling along the LoC has been witnessed.
-ANI