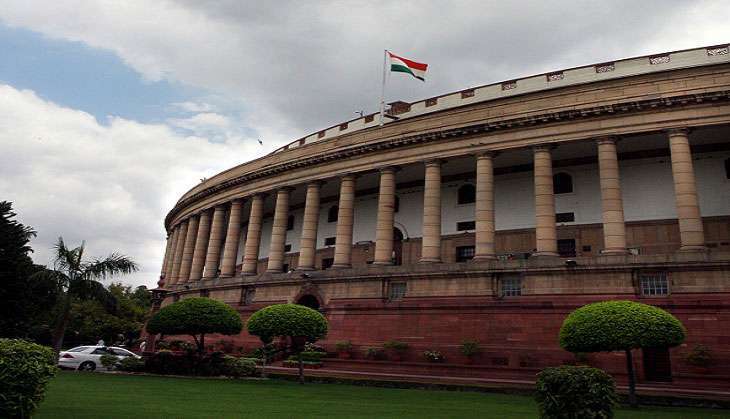 The Narendra Modi government has decided to bring the Goods and Services Tax (GST) Bill in the Lok Sabha on 8 August. The Rajya Sabha passed the Constitution Amendment Bill to pave the way for GST on 3 August. Now, the subsequent bills, the central GST, or CGST, and inter-state GST, or IGST, will be introduced in the Lower House.
The BJP has issued a three-line whip to all Lok Sabha MPs to be present when the crucial bill is tabled, reported ANI.
The passage of the GST bill has been hailed as a "breakthrough" in a long battle to unify India's economy to attract FDI and create jobs. However, the implementation could be challenging and time-consuming as consensus on some of the finer details may not be easy.
Passing it in the Lok Sabha will be easy as the government enjoys a majority there. However, the Opposition plans to oppose its introduction as a money bill instead of finance bill. The Congress has launched a signature campaign among political parties, aimed at jointly petitioning the finance minister against introducing the operative GST bills. BJP ally Shiv Sena too has signed up the Congress-piloted joint letter, reported the Economic Times.
During the discussion on GST Constitutional Amendment in the Rajya Sabha on Wednesday, the Congress and other Opposition parties had demanded an assurance from Finance Minister Arun Jaitley that the subsequent Bills will not be termed 'Money Bills'.
Commenting on the finance bill-money bill confusion, Jaitley said: "Drafting of law is in the domain of the GST council. How can I commit without the first draft as to what the nature of law or the rate will be? Constitutional provisions on Money and Finance Bills are absolutely clear. I can't convert a constitutional requirement into an option." The Finance Bill has to be cleared by both houses of the Parliament.
While, the Money Bill needs to be cleared only by the Lok Sabha, the Rajya Sabha only has to suggest amendments in it.
The Rajya Sabha earlier on Wednesday passed the long-standing 122nd Constitution Amendment Bill commonly known as the GST Bill.
The legislation is aimed at bringing uniform tax regime in the country by subsuming state levies.
Under it, a single rate of GST will replace Central Excise, State VAT, entertainment, entry and luxury taxes to ensure seamless transfer of goods and services.
Replying to over six hour long debate on the Bill, Jaitley had said the government would try for the most reasonable rate for GST.