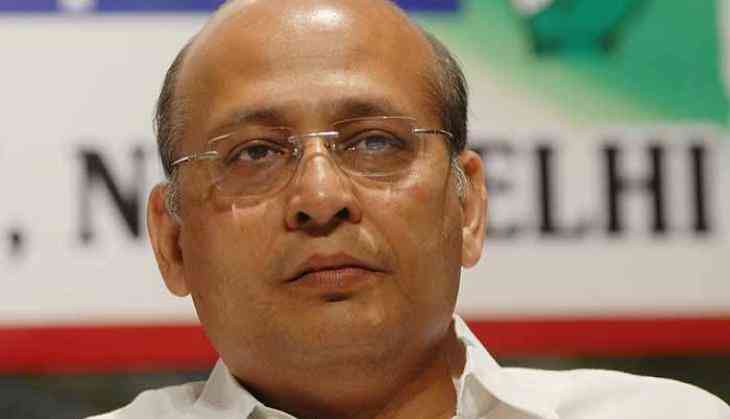 Coming down heavily on Prime Minister Narendra Modi for his 'unusual silence' over the critical situation in Mandsaur following the farmers agitation, the Congress Party on Wednesday said that the ruling regime has acted like a 'curse of death of the Indian farmers'.
"BJP has almost acting like a curse of death of the Indian farmers, literally not figuratively. On one hand the farmer are toiling and on the other hand BJP is killing or opening fire upon the sons of the soil," Congress spokesperson Abhishek Manu Singhvi said in a press briefing here.
Singhvi said that the farmers were demanding relief from their debts and better crop prices, but BJP in return took away their lives.
"What was sad was not the death and opening for fire in Mandsaur, what was insulting and sad was the complete denial by Madhya Pradesh Government and if it would not be tragic it would be amusing. The denial was that there was no firing at all, as if the firing was from the sky or was from the ground," he said.
He even questioned the purposes of suspending the internet service in the region and said the BJP is less concerned about the grief of the farmers and more worried about media management.
"They even suspended the internet. That is what they are doing they are not listening to their demand have turned into a deaf ear, it is not giving a healing touch. It is preventing communication ," he said.
Singhvi further said that the NAMO policy of the BJP government stands for 'No agriculture mal-governance only'.
Earlier on Tuesday, during an agitation, five farmers, who were demanding fair price and loan waiver, were killed and several others were injured in the firing by security forces.
Internet services in Mandsaur, Ratlam, Neemuch and Ujjain remain suspended following the farmers' protests, and a curfew has also reportedly been imposed.
Taking cognizance of the situation, Chouhan appealed for peace to the agitating farmers in the state and also announced a compensation of Rs. one crore to the kin of those killed in the violence.
"In the past 11 years, there have been countless decisions made for the welfare of farmers. The various demands of the farmers have been fulfilled. I offer my condolences to the victims of Mandsaur incident. Rs. one crore will be given to the kin of the deceased and Rs. five lakh for those injured," the Chief Minister said, adding that the state government is ready to come out with a solution through communication," he said.
-ANI