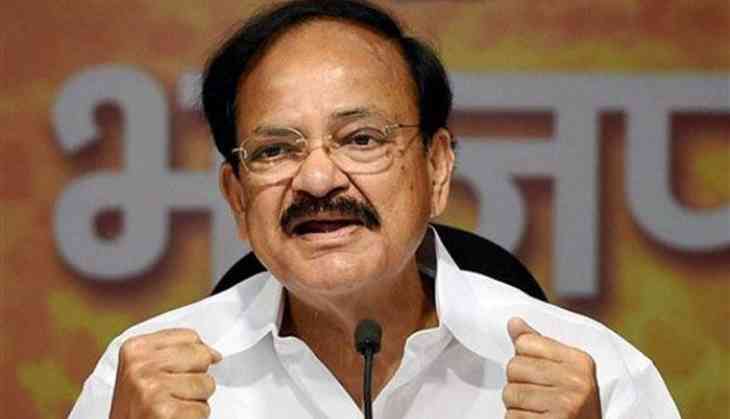 Union Information and Broadcast Minister Venkaiah Naidu on Tuesday lambasted the Congress following accusations of the BJP murdering democracy to form the next government in Goa and said the grand old party doesn't have the majority or a leader of former defence minister Manohar Parrikar's stature.
Stating that no party has gained majority votes in Goa and Manipur, he pointed out that the other parties have infact offered their support to the BJP to form the government.
Naidu also claimed that BJP has elected the leader for both the states and has also provided the list regarding the number of majority to the respective Governors.
Asserting that the BJP has both majority and leader, Naidu said: "This is the only reason why the Governor decided to chose Manohar Parrikar from the BJP as the Chief Minister of Goa."
Rubbishing the Congress allegations, Naidu threw light on what happened in Jharkhand and Bihar in 2005, Uttar Pradesh and Karnataka in 1998 in, Andhra Pradesh in 1983-84 and how the grand old party dismissed all opposition parties during emergency in 1975.
Naidu also used the occasion to attack the Aam Aadmi Party (AAP).
"During elections, the AAP used to say that if we come to power then we will send the Congress leaders in jail. But later both joined hands to establish their governance in Delhi where the BJP was in majority," he said.
Expressing confidence, the Union Minister said that the government led by Manohar Parrikar is ready to prove its majority in the floor of the house.
The Supreme Court today refused to stay the swearing-in of Parrikar as the Goa Chief Minister and ordered a floor test in the state assembly on March 16 at 11 a.m.
-ANI