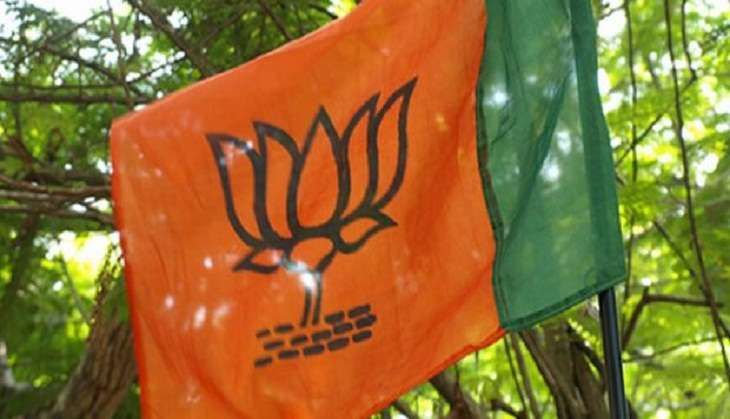 The Bharatiya Janata Party (BJP) on Wednesday said Pakistan will have to pay a heavy price for the Nagrota army cantonment area attack.
"No doubt seven of our jawans while fighting with terrorists, attained martyrdom, including two of our officers Major Akshay and Major Kunal, but it was an act of bravery from our jawans, they saved the families of the jawans who were kept hostage by the terrorists, including women and children," said BJP leader Ravinder Raina.
Raina said Pakistan's conspiracy is to disturb the nation's harmony and unity.
Praising the Indian Army, he told ANI, "Once again the brave jawans of the Indian Army thwarted the evil designs of Pakistan."
Raina said the Centre should act firmly.
"This was a nefarious design of Pakistan; this was a game plan of Pakistan to attack the cantonment area of the Indian Army in Nagrota. It was a game plan like what happened in Uri and Pathankot, but the alert jawans of army gave a befitting reply to the terrorists and foiled their bigger game plan" he added.
He also said, "I think Pakistan won't understand the language of diplomacy Pakistan only understands the language of bullets, and what the Government of India, what the army has given them; is a befitting reply in the border area. Our forces are all set; we will not forgive Pakistan, Pakistan has to pay heavily for the Nagrota terrorism."
Seven persons died in the attack, including Major Gosavi Kunal Mannadir from Pandharpur (Maharashtra), and Major Akshay Girish Kumar from Koramangala in Karnataka.
Chief of Army Staff General Dalbir Singh has briefed Prime Minister Narendra Modi and Defence Minister Manohar Parrikar on the attack carried out by police uniformed and heavily armed terrorists on an army unit located three kilometers from the corps headquarters.
Defence PRO Manish Mehta told ANI that combing operations have been called off and will be resumed at dawn on Wednesday.
--ANI