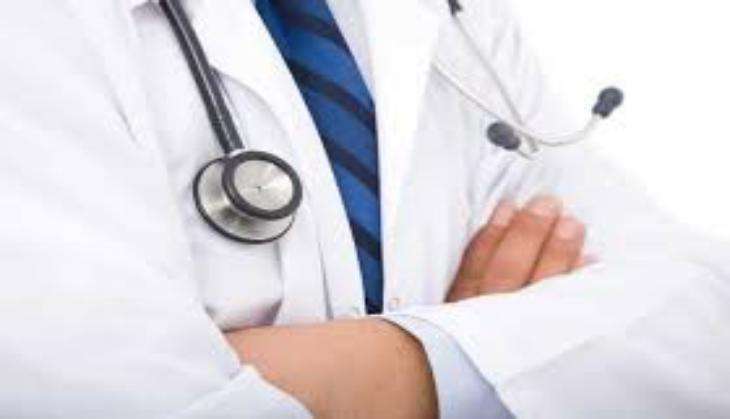 A team of neurosurgeons at the government Super Specialty Hospital (SSH) in Nagpur has successfully removed an 18-cm long human 'tail' - the longest recorded so far - from a teenage boy after its abnormal growth turned painful for him.
Doctors operated upon the 18-year-old boy and the head of the neurosurgery department and the team, Dr Pramod Giri today said that though the family knew about this unusual growth, they did not see a doctor due to the social stigma and superstition attached to it.
Additionally, it was not affecting his health in any way. "Generally, the defect is detected very early as it is present from birth and since it grows with age it cannot remain undetected. But the parents as well as the child hid the fact all these years. The defect can be surgically corrected within a few months from birth," the doctors said.
When it became very painful for the boy, his parents brought him to SSH last week and he was operated upon two days ago.
"When the size of the tail grew and a bone developed inside it, the tail began to press on the boy's back. It was cosmetically and psychologically disturbing for him. Hence the parents approached us," Dr Giri explained.
Nagpur: Neurosurgeons at the government Super Specialty Hospital (SSH) successfully removed a 18cm long human 'tail', from the back of a boy pic.twitter.com/aG70tnn1sr

— ANI (@ANI_news) October 5, 2016
The patient was unable to sleep or sit properly.
"Though the surgery is not very demanding, it is done by a neurosurgeon as it involves a part of the spinal cord. It arises from a compression at the tail end of the back and is medically referred as the neuro-development abnormality. This case is very rare and calls for a presentation in a medical journal as the tail is apparently the longest recorded so far," Dr Giri claimed.
A human tail generally manifests into problems related to bladder functioning - like lack of bowel control. It can also result in pain and loss of functioning in lower limbs or legs.
Dr Giri was assisted by two doctors from the neurosurgery department - Dr Divik Mittal and Dr Vivek Agrawal and anesthetists - Dr Lulu Fatema Vali, Dr Abhay Ganar and Dr Vaibhav Chouhan.
--PTI