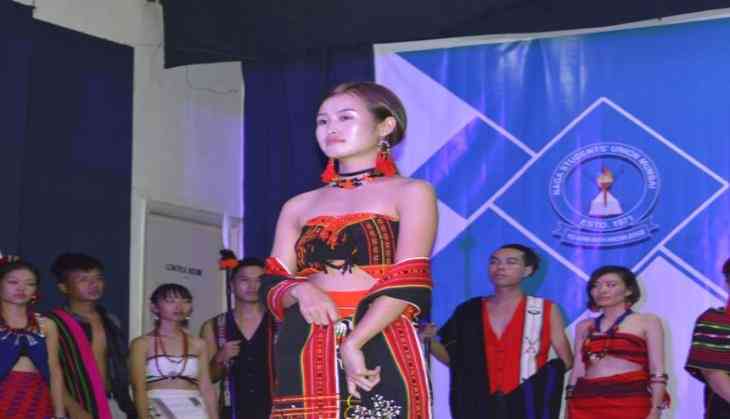 The Naga Community from the northeast region organised the 46th social meet cum fresher's meet in the University of Mumbai on 24 August.
Each year, people from northeast region, especially the youth, move to various metropolitan cities for pursuing further studies or their professional careers.
Many youngsters from the landlocked states of the north-eastern region have excelled in various fields and sectors.
And, Mumbai being the mega city of the nation driven by power, wealth, money and fame, many people from across India comes to the city to give shape to their dreams and aspirations.
Similarly, people from the north-eastern region have come to the business capital in search of better opportunities and quality education.
Naga community in Mumbai brought to light its '46th Social meet cum Fresher's meet' at Dinesh Mody hall in University of Mumbai.
Naga Students' Union Mumbai president, Wonthing Langkham briefed the event by welcoming the freshers and said, "So we come as together as one and to showcase our culture, to encourage one another and as part of the main event, we showcased our folk songs, dance to promote our culture."
The event saw a huge turnout of the Naga community from across the city who shared the common platform.
Asenla Jamir and Meren Yanthan from Nagaland enthralled the audience with their rendition piece of performances.
Performances of various music bands and artistes clearly show the region's craze for music and keep them on toes with songs and dances.
In a move to revive the traditions and culture of the community, traditional folk songs and dance were also performed at the event.
Meanwhile, the event showcased an array of traditional costumes of the Naga community as the models sashayed down the ramp.
Hosting such events and bringing people together at one platform builds oneness and helps to realize their social responsibilities towards the community and society as whole.
-ANI