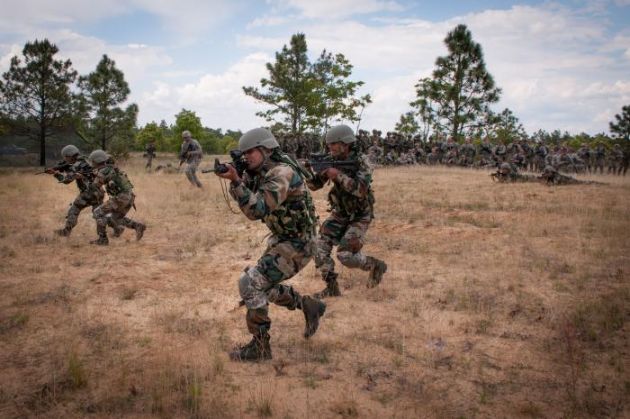 Three months after launching strikes to avenge death of of around 18 fellow soldiers, the Indian security forces once again carried out surgical strikes inside Myanmar, killing three cadres of Manipur bases People's Liberation Army (PLA)
The operation was carried out by Assam Rifles, when soldiers of 11th battalion waded inside Myanmar, northeast of Tamu in Manipur's Chandel district, in broad daylight and engaged PLA soldiers in gunfight and brought two bodies back with them.
The DNA has reported that National Security Advisor (NSA) Ajit Doval, during his strategic visit to Myanmar in June, had struck a deal to allow India for carrying out short surgical strikes against Indian insurgent groups that were using Myanmar as a base to prepare and launch attacks on Indian soil.
The gunfight lasted an hour, in which three militants, including a self-styled major, captain and a lieutenant were killed.
One body was taken away by the PLA cadres who retreated after the encounter while the Assam Rifles brought back bodies of two slain militants and handed them over to Moreh police.