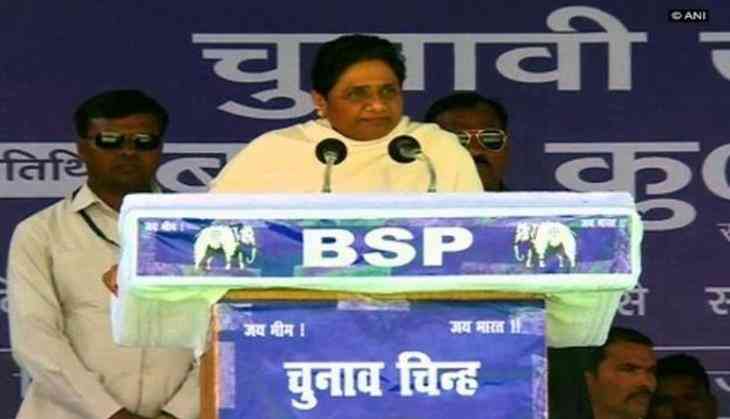 Bahujan Samaj Party (BSP) leader Mayawati on Monday said Muslims voting for the Samajwadi Party (SP) would eventually end up helping the Bharatiya Janata Party (BJP).
"The Samajwadi Party has been divided into two sections, one of Shivpal Yadav and one of Akhilesh Yadav. These two sections will internally try to bring down each other's candidates instead of trying to win. In such a situation, the vote bank of SP will also be divided into two sections, and hence in this situation if muslims of Deoria vote for SP, their vote will directly benefit the BJP," she said at a rally in Deoria.
Questioning Amit Shah's statement on development in Uttar Pradesh, Mayawati said, "Amit Shah has said that rivers of milk will flow in U.P once the BJP government is formed. Where are these rivers in the states where BJP is currently in power?"
Criticizing the policies of the Samajwadi Party, the BSP leader said, "The Samajwadi Party has copied various development schemes of the BSP by merely changing their names. An important policy is the Samajwadi Pension Yojana, which was originally called Maha Maya Gareeb Arthik Madad Yojana."
-ANI