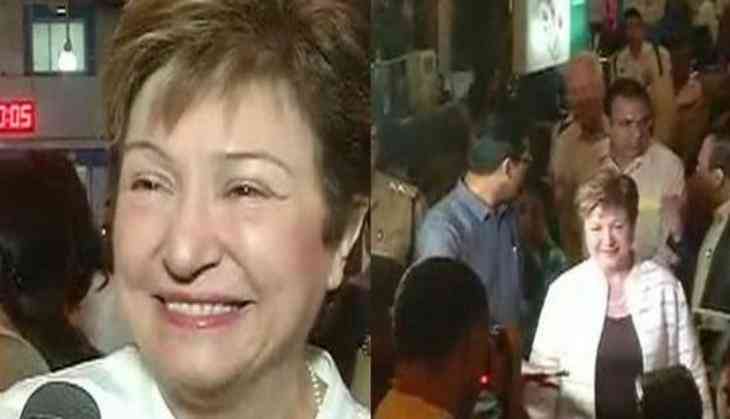 World Bank CEO Kristalina Georgieva paid a visit to Asia's largest slum Dharavi in Mumbai.
She also travelled in a local train from Churchgate to Dadar.
During her first official visit to India, Georgevia will see the operations of bank-supported suburban rail system in Mumbai starting on 1 March 2017.
She will hold discussions with Finance Minister Arun Jaitley, Maharashtra Chief Minister Devendra Fadnavis, RBI Governor Urjit Patel besides other key policy-makers.
"India is our biggest middle income client. Its economic growth influences global growth. Its achievements in health and education contribute to the world achieving the Sustainable Development Goals. I am keen to learn more as India is a laboratory for the world to learn about what works in development and to find new ways to collaborate." Georgieva said.
While in Mumbai, she will have the opportunity to see how the operations of the World Bank-supported suburban rail system - which carries about eight million commuters each day - is serving a fast growing and urbanizing India.
Georgevia will also visit a school serving low-income households and children with special needs, which is a part of Centre's Sarva Shiksha Abhiyan programme supported by the bank to see how the Mumbai administrators are striving to ensure that basic services are delivered to all residents of the city.
-ANI