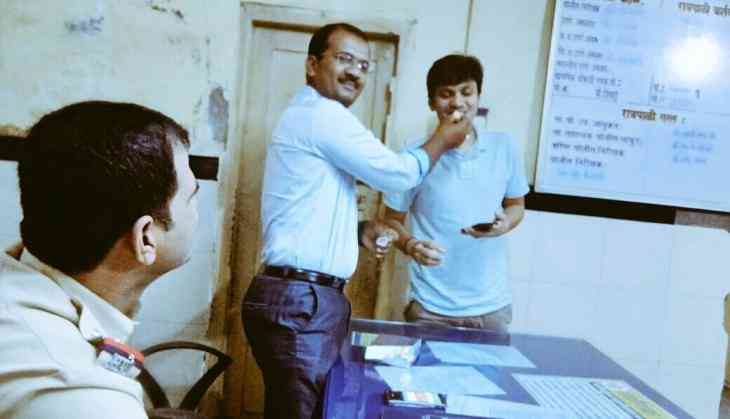 Mumbai Police surprise a person with cake, who came to file FIR
These days Mumbai Police is concentrating and focusing on image changing through social media Twitter, even they always help people through using this platform for better. Recently they have done something amazing which have forced people to say that Mumbai Police is tough with a golden heart.
Recently Mumbai Police posted some pictures of Twitter in which it is being seen that how the cops are celebrating the birthday of a person at Sakinaka Police Station. Actually, while the policeman was filing the FIR he realized that it was the birthday of that person. So, once the policeman registered FIR, then they celebrated his birthday.
Mumbai Police account tweeted, "When personal details in the FIR revealed it's complainant Anish's birthday, a Cake followed the FIR Copy at Sakinaka Police Station."
When personal details in the FIR revealed it's complainant Anish's birthday, a Cake followed the FIR Copy at Sakinaka Pstn 😊 pic.twitter.com/tEBnNYdJ3y

— Mumbai Police (@MumbaiPolice) October 14, 2017