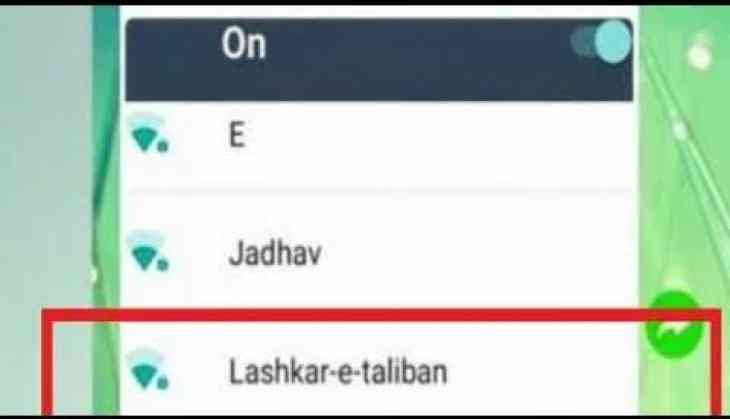 A young man in Mumbai's Kalyan area landed in trouble for naming his Wi-Fi log-in connection after a Pakistan-backed terror outfit, that left locals scared following the recent terrorist attack in Jammu and Kashmir's Pulwama.
According to reports, the 20-year-old man named his Wi-Fi as 'Lashkar-E- Taliban' and learnt a lesson for life after the police nabbed and questioned him for hours.
According to TOI reports, the incident came to light on Sunday after a resident at Amrut Heaven Complex in Kalyan's Khadakpada area found the unusual name belonging to the terrorist group while searching for Wi-Fi networks.
Soon when the resident found the Wi-Fi connection named 'Lashkar-E- Taliban', he immediately informed the society members by sending a message on the housing society's social media group.
Following which people in the society were panicked by the name as fear has already haunted the country following a deadly terror attack in Pulwama in the last Thursday. Soon police were alerted about the same. After the police reached the spot, they traced the man from a building in the neighbourhood.
'The young man was summoned to the police station and questioned. During the interrogation, he said he chose the Wi-Fi connection name as Lashkar-E- Taliban 'just for fun'.' Balasaheb Kadam, Senior inspector of Khadakpada police station quoted saying to TOI.
Later, police allowed the youth to leave on a stern warning that he would change the Wi-Fi name as soon as possible and not commit the same mistake again.
Also read: J&K: Third terrorist killed in encounter after Pulwama attack mastermind Kamran; head constable martyred