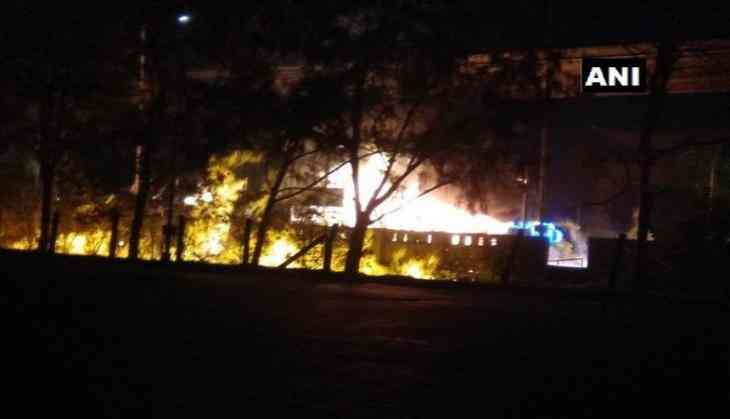 A shocking incident took place in Mumbai's Wadala area on Monday night after a massive fire broke out after an oil tanker burst into flames after an accident. The driver of the tanker was dead while the other vehicle driver suffered from injuries.
The accident was occurred at around 10:40 pm near the RTO office on the Sewri-Chembur Road. Reportedly, the oil tanker was plying towards Chunabhatti and all of sudden it had hit another vehicle ( tempo) and lost its balance before an explosion.
The driver of the tanker has lost his life and the driver of another vehicle was injured.
As per the eyewitness, the accident took place when the oil tanker driver tried to overtake the tempo from the left side. Due to this, the tempo was hit by the tanker and the driver received the injuries. The tanker lost its balance and fell.
The explosion was occurred due to the flammable material inside the tanker.
However, the driver has been identified as Pratap (50), who has been died.
Moreover, 5 fire tenders reached the spot to control the fire.
Watch Video: