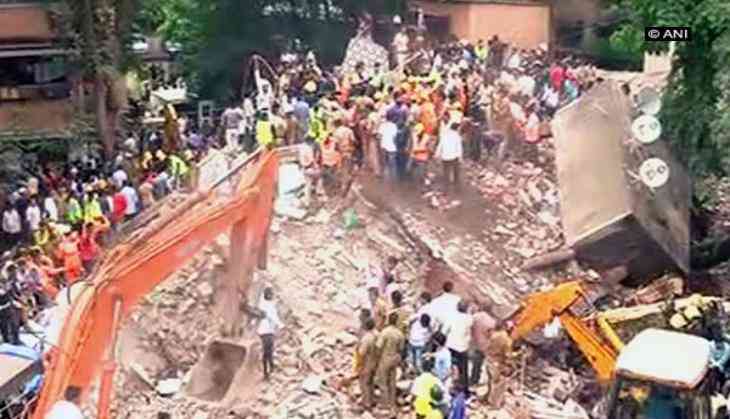 A Mumbai Court has sent Shiv Sena leader Sunil Shitap, who was earlier booked for culpable homicide in connection with the Ghatkopar building collapse, to police custody till 2 August.
The residents of the four-storey building that collapsed earlier yesterday had alleged that the mishap took place because of the renovation work being carried out at the first floor.
The renovation work was undertaken on ground floor nursing home reportedly owned by the Shiv Sena leader.
"There was a renovation work being carried out in the building. There was a nursing home, named Sitap Nursing Home, at the ground floor of the building which is owned by a man Sunil Shitap, who is a local Shiv Sena leader . A meeting of residents was also called last night opposing this renovation work," said a resident.
Following this, Jt CP Law and Order Deven Bharti confirmed with ANI that Shitap was detained by the Mumbai Police.
"Prima facie, it is revealed that the accused was carrying out illegal renovation in the building. At this juncture, it will not be appropriate to give other details as investigation is underway and available information needs verification," he said.
More than 19 people were extracted, out of which more than nine were declared dead in the mishap.
-ANI