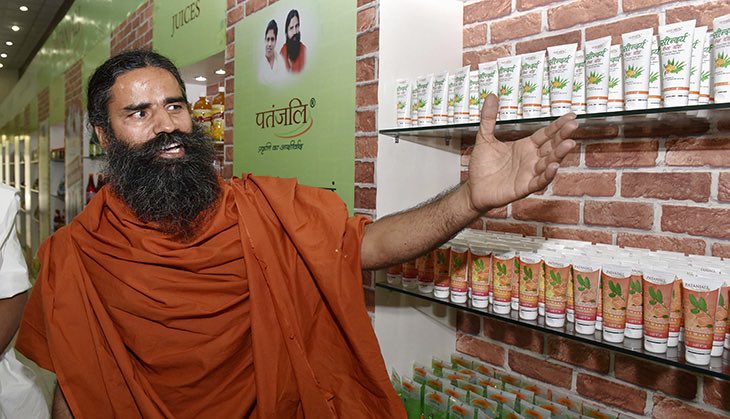 The Madhya Pradesh government seems to have forgotten its own baby product, Vindhya Valley. Ironically, even as it could not extend its outreach to all districts, it is gearing up to help Baba Ramdev's Patanjali products in every nook and cranny of the state.
Despite the quality of Vindhya Valley's products, a lack of resources and good branding prevented them from reaching every home.
The Vindhya Valley brand was conceptualised by the previous Congress government in 2002, in collaboration with MP Khadi and Gramodhyog Board to give a push to self-help groups' products. Impressed by the scheme, the central government sanctioned Rs 15 crore in the 5th Five Year Plan and promised to contribute 75% of the share.
Initially, brand Vindhya Valley was trying to push the tiny cottage industry through public and private partnership in association with Hindustan Lever, Mumbai.
Vindhya Valley has a huge range of products from water, condiments, flour, herbal shampoo, pickles, honey, papad, muraabba, creams and cosmetics.
But in the last 14 years, no efforts have been made to promote and sell them in remote areas' districts.
The only cities where super distributors and showrooms exist are Bhopal, Indore, Ujjain, Jabalpur, Reeva, Hoshangabad, Baitul, Gwalior, Bagga and Neemuch.
On the one hand, the government has not initiated selling these products through PDS and Rural Krishi Loan Society shops while on the other, CM Shivraj Singh Chauhan and minister of cooperatives Vishwas Sarag have made a public announcement mentoring all Patanjali products.
"Vindhya Valley is in the same condition where it was. Society prefers swadeshi and quality products. Hence the government is doing what it is," Suresh Arya, president,MP Khadi & Gramodhyog Board said.
"Our products are better than Patanjali's. After being tested by a lab, they enter the market for sale. They are second to none in quality," Deepak Upgade, advisor Vindhya Valley, said.