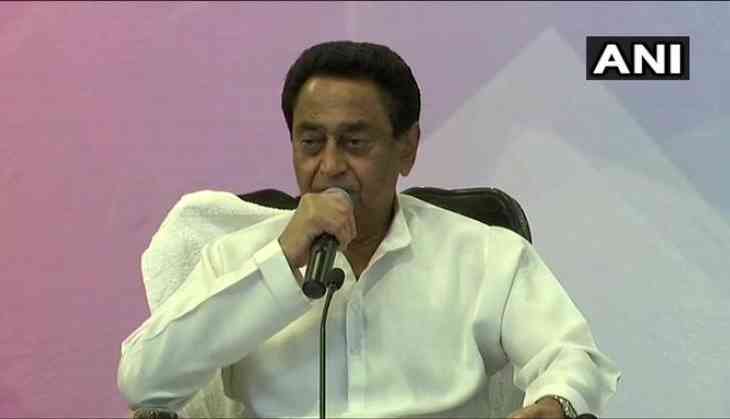 #MadhyaPradesh CM Kamal Nath: I have decided to tender my resignation to the Governor today. pic.twitter.com/jgaRf6F0K2

— ANI (@ANI) March 20, 2020
Kamal Nath resigned because the Congress party didn't have the numbers needed to prove majority in the house. A defeat in the floor test may have perhaps been more embarrassing, therefore the resignation.
Giving an addresss at a press conference in Bhopal, Madhya Pradesh Chief Minister stated, "Mera kya kasuur tha? (What was my fault)"
"The BJP got 15 years to develop the state but it didn't. I got just 15 months of which in two months there was a model code of conduct due to Lok Sabha election," he said.
Blaming the BJP of "conspiring against his government", Kamal Nath stated that the BJP had been hands in gloves in this conspiracy.
"My government was able to prove majority in the house on three occasions. The BJP could not tolerate it. So, it conspired with a maharaj (Jyotiraditya Scindia) and 22 greedy MLAs and planned to topple my government," Kamal Nath said, adding that the people of Madhya Pradesh won't forgive these "greedy and rebellious" people.
"This is not my betrayal, but it is the betrayal of the people of Madhya Pradesh," he said.
With an important state like Madhya Pradesh slipping away from the Congress just 15 months after it came to power, the Congress' already receding trace in India's political canvus has diminished more.
What would hurt the party most is that the Madhya Pradesh episode followed a script not very different from the one that played out in Karnataka, another key state where the grand old party was in power in alliance with JD(S) and had to give up power in less than two years.
On Friday, before Kamal Nath officially resigned, the announcement for the same had aready been made by Digvijay Singh. Talking to India Today, the Congress leader stated that the Congress government in Madhya Pradesh is set to collapse.
"I don't think the Kamal Nath government will surviveafter the resignations of 22 MLAs were accepted, the government doesn't have numbers to survive the trust vote," he said.
Adding that this is "a case of a majority government being reduced to a minority through use of money and power".
Also Read: Madhya Pradesh Poiltical Crisis: Kamal Nath dares BJP to move no-confidence motion against his government