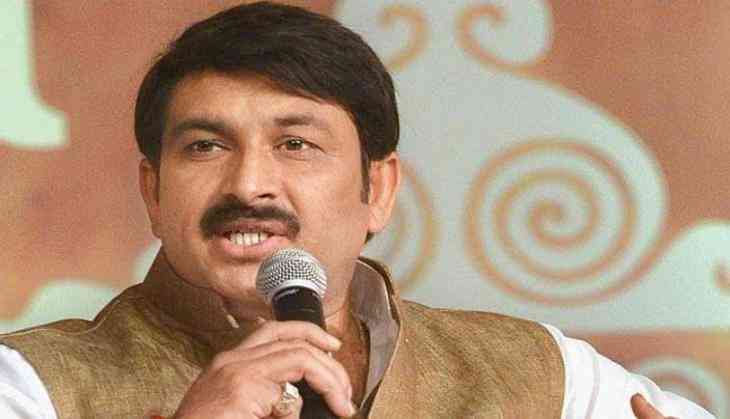 Delhi BJP chief and Bhojpuri actor-turned parliamentarian Manoj Tiwari has alleged that Aam Aadmi Party convenor Arvind Kejriwal is plotting to kill him in a mob attack.
In the assembly election of Madhya Pradesh, BJP lawmaker Manoj Tiwari has been rallying in Bhopal and has leveled a serious allegation against Kejriwal, after the latter was attacked by an unidentified man in the Delhi Secretariat with chili powder.
"It was Kejriwal only who had engineered the fake chilli powder attack so that he could create an atmosphere of public hatred against me and get me killed in a mob attack," says the member of Lok Sabha from North East Delhi's constituency.
Tiwari added that, "Right since I've become the Delhi BJP chief I've been exposing Arvind Kejriwal and his government on various issues, including killing of residents over water and three girls dying of hunger on a single day, owing to which the Delhi CM is now trying to provoke people against me and plotting to kill me in a mob attack."
The Madhya Pradesh election scheduled for November 28 and a lot is at stake for the BJP, which is currently reeling under a high anti-incumbency, as Shivraj Singh Chouhan is batting for a fourth term as chief minister of the state, which has been under tremendous farmer distress and unemployment crisis.
Talking about the unauthorized colonies, in which the Supreme Court had let-off the lawmaker, Tiwari said "Local residents can be seen begging before authorities to render relief of few hours to help them get over with marriages in their family. People who reside in unauthorized colonies alone can understand the pain."
Also read: Rafale deal row: French NGO Sherpa files corruption complaint against Dassault; seeks clarification on terms