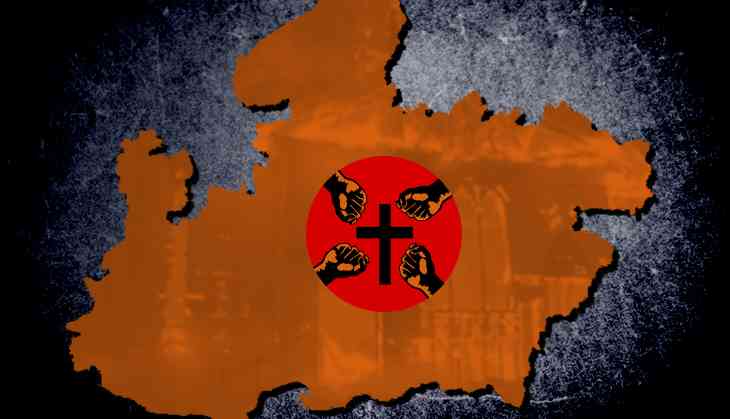 MP Assembly Election 2018
As the Madhya Pradesh assembly election is approaching, the BJP has up its ante against the Congress party and has alleged that senior leader Kamal Nath's name appeared in the 2G scam.
The BJP has claimed that when the Nira Radia tapes were leaked and several names of the politicians, bureaucrats, and businessman came to light, it was Congress party Madhya Pradesh's chief Kamal Nath, whose name also appeared before the fact finding committee but the Sonia Gandhi led UPA had enforced that Nath's name does not appear in the pubic domain and maintained a complete secrecy over it. The Congress didn't order a CBI inquiry in this regard as well.
It is quite significant to note that in the 2G scam, the special CBI court had given aa clean chit to the then accused A Raja, Telecom Minister in UPA and Kanimozhi. The CBI had investigated the 2G scandal case for 6 years, 3 each under UPA and NDA regime.
BJP spokesperson Sambit Patra has said, "Congress leaders discuss things behind closed doors and it gets recorded. When they get exposed, they ask people to apologise. Rahul Gandhi ji you have been caught red-handed. You should immediately sack CP Joshi, sack him within one hour."
Further, GVL Narasimha Rao of the BJP said, "While Kamal Nath ji was a minister and involved in scams, he was shielded by a person. That person is Rahul Gandhi. Kamal Nath was the main face of the rice exports scam. The case was not handed over to CBI. To save its face, Congress hatched conspiracy."
Rao added that, "When Niira Radia tapes were leaked in connection with 2G Scam, Kamal Nath ji's name also appeared in it, his true form as a 'minister of 15% commission' was exposed. Even then he was not removed from there because he is very close to Rahul Gandhi."
Also read: On Congress leader CP Joshi's "Brahmin" remark, Rahul Gandhi warns him to avoid hurtful
While Kamal Nath ji was a minister and involved in scams, he was shielded by a person. That person is Rahul Gandhi. Kamal Nath was the main face of the rice exports scam. The case was not handed over to CBI. To save its face, Congress hatched conspiracy: GVL Narasimha Rao, BJP pic.twitter.com/kRTY0R05qv

— ANI (@ANI) November 23, 2018
Congress leaders discuss things behind closed doors and it gets recorded. When they get exposed, they ask people to apologise. Rahul Gandhi ji you have been caught red-handed. You should immediately sack CP Joshi, sack him within one hour: Sambit Patra, BJP pic.twitter.com/grfRa3sfCx

— ANI (@ANI) November 23, 2018