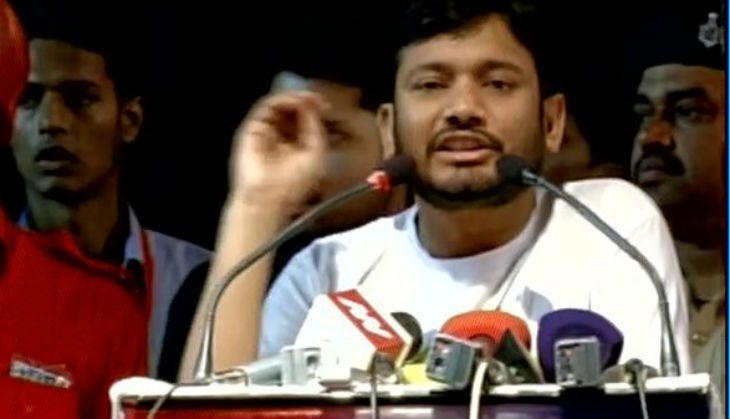 Asserting that the recent Cabinet shuffling was done keeping the upcoming Uttar Pradesh polls in mind and not to fix the errors of the Centre, JNU Student Union President Kanhaiya Kumar on 6 July called on the newly appointed Human Resource Development Minister Prakash Javadekar not to follow in the steps of his predecessor Smriti Irani.
Continuing his long-drawn attack on Irani, who was appointed as the new Union Textile Minister, Kanhaiya stated that simply shifting her to another Ministry, does not absolve her from her crimes.
"Our simple question is this: How can you ensure justice by simply transferring one minister to another ministry? By making her the textile minister, her role as the education minister, especially in the Rohith Vemula case, does not lessen her crime. Those who suffered because of her influence be it in the FTII case, Hyderabad University or JNU, have not received justice yet," told ANI.
However, Kanhaiya also said that it was worrying that Javadekar had said he will consult Irani and continue her works.
He said, "What work is he exactly talking about that he is going to continue? Are you talking about more suicides by Dalit students? Or appointing unqualified people to high posts in universities? Or attack students? He has not clarified in this regard."
Emphasising that he has no animosity with the government but only with the system, he added that Irani's transfer was simply a move to pacify the student body of the nation who were still furious with her and to shift focus from the Rohith Vemula case.
"She has not been 'removed', but has been strategically replaced keeping UP Polls in mind. Since the Dalit community and the student body are still enraged with the, she has been shifted to the Textile Ministry. Changing ministries doesn't change the situation," he said.
Posing questions for Javadekar, who will assume his role as the HRD Minister tomorrow, Kanhaiya asked if he will resolve the issues that Irani failed to solve, which included the removal of FTII Chairman Gajendra Chauhan and the increase in the budget of the New Education Policy.
On 6 July, Smriti Irani said she is looking forward to her ministerial stint in the textile ministry and is determined to strengthen India's presence in this sector.
--ANI