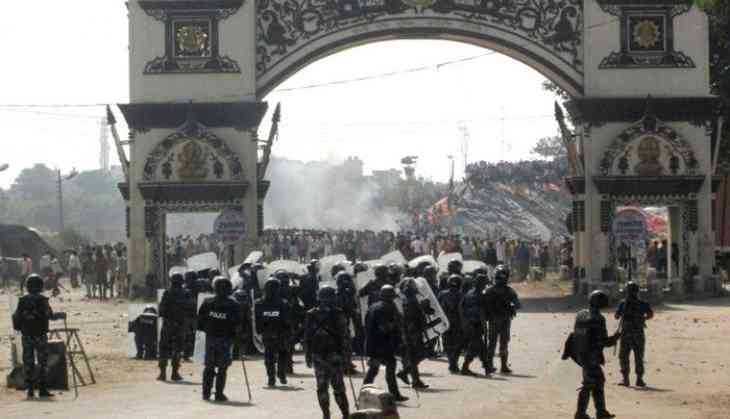 Movement through disputed land close to pillar number 200 near Basahi (Kheri) on Indo-Nepal border was suspended following a clash between Nepalese citizens and the Sashastra Seema Bal (SSB) jawans.

Officials of both the countries agreed to maintain the status quo till a joint survey by officials is carried out to ascertain the exact status of pillar number 200, a senior official said here.

After hours-long discussions between District Magistrate Akashdeep, Superintendent of Police Manoj Kumar Jha, SSB commandant Dilbag Singh, Kanchanpur (Nepal) chief district officer, the SSP and senior officers of Nepal armed police force, it was decided not to carry out any construction work at the disputed land till the survey.

A decision was also taken to form a joint coordination committee comprising Pallia (Kheri) SDM Shadab Aslam, Deputy Superintendent of Police, Pallia, SSB commandant Dilbag Singh and their counterparts from Nepal, Kheri DM Akashdeep told reporters 9 March.

He added that the coordination committee would keep in touch and ensure monitoring of the situation to ease the tension.

However, the Kheri DM categorically denied any casualty of Nepalese citizens in firing by the SSB as reported in a section of Nepali media.

The Kheri DM said, "The SSB used only tear gas shells to disperse hundreds of agitated Nepalese citizens when they entered into India pelting stones on the SSB, civilians and even on the officials and attempted to set up Nepalese flag in the Indian territory."

He added, "The flag has been confiscated and the matter has been reported to higher authorities."

Tension on the border near pillar number 200 prevailed when Nepal municipal authorities started constructing a culvert allegedly on the no man's land near Basahi village yesterday.

During an India-Nepal meeting a few days ago, officials of both countries had agreed not to carry out construction work at the disputed land till the joint survey decided the exact position of the border pillar which has been reportedly missing since decades.

The SSB jawans objected to the fresh construction leading to pelting of stones by the Nepalese people gathered there in which nine SSB jawans and 27 civilians of Basahi were injured.
-PTI