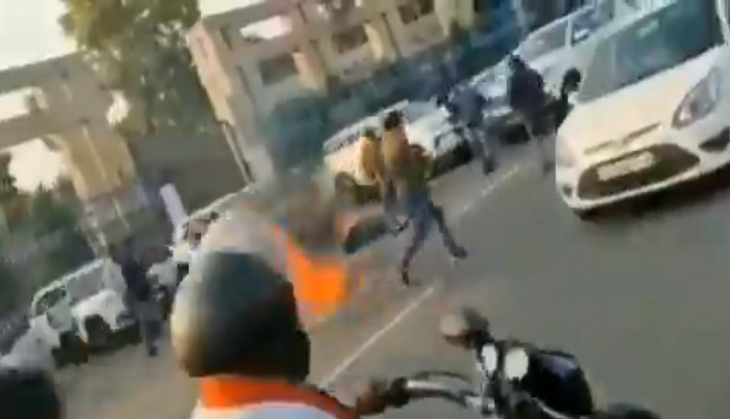 In a shocking incident, a woman and daughter set themselves on fire in front of the Uttar Pradesh Chief Minister's office today. They have sustained burn injuries and were admitted to the civil hospital.
According to the reports, they attempt this extreme step over police inaction in a land dispute case in Amethi.
Meanwhile, their condition was said to be critical, police said.
The incident took place at around 5:40 pm on Friday in the high-security zone as there is an assembly as well as the Lok Bhawan—the office of Uttar Pradesh Chief Minister Yogi Adityanath.
The police immediately came to action after they saw the women engulfed in flames and rescued them, they said.
The video of the incident also went viral on social media.
According to a police officer, the women had some disputes in the Jamo area in Amethi. They came to Lucknow but didn't approach anyone and attempted to self-immolate themselves in front of Lok Bhawan.
Meanwhile, police are investigating the matter.
Also Read: Gurugram: Dhaba owner kills newly bride before ending his life; here's why