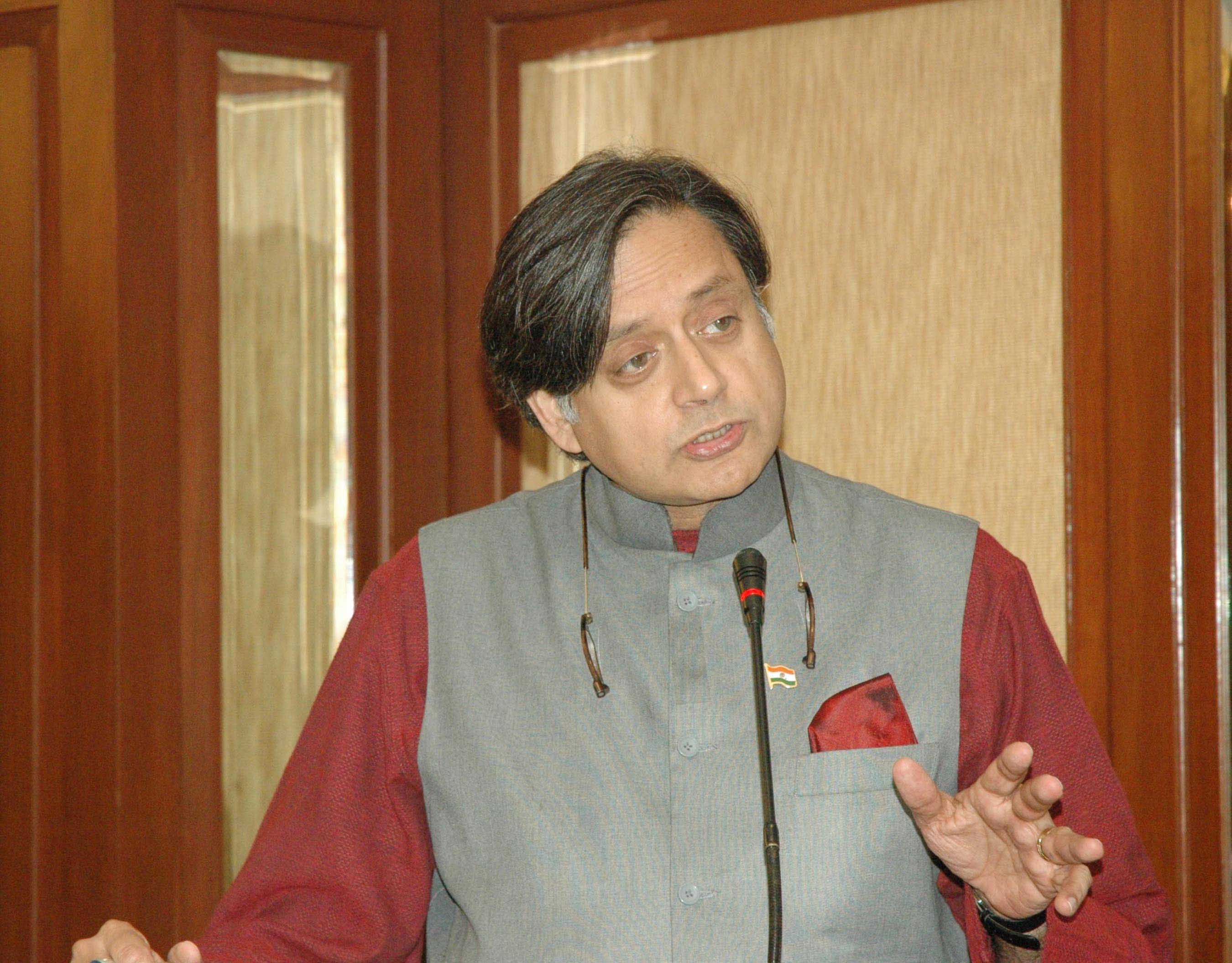 With a tumultuous start to the monsoon session of Parliament, there were signs of discomfort within the Congress party over its disruption strategy. The party forestalled the Rajya Sabha proceedings demanding a strict action against those involved in the Vyapam scam. In a meeting of Congress Lok Sabha MPs, party leader Shashi Tharoor is said to have expressed his discomfort with the party forestalling any Parliament work.
Soon after the House was adjourned, party President Sonia Gandhi and Vice President Rahul Gandhi met the party Lok Sabha MPs and asked them to be aggressive in the House.
What did Shashi Tharoor say?
Calling it a repeat of the disruption tactics, adopted by the BJP when it was in Opposition, Tharoor reportedly said it may not be effective when it comes to real outcome. Tharoor gave three reasons for the same:
- first, the strength of the Congress is just 44, while the BJP had 110-plus members when it was in the opposition during the last Lok Sabha.
-Second, it is not clear whether the rest of the opposition will join the Congress, and it remains to be seen if the government can get them on its side.
-Third, Tharoor is learnt to have argued that the government will, in all likelihood, brazen out the opposition attack.
Tharoor also argued that Congress should rather engage in discussions on all issues, be it the Vyapam scam or the Lalit Modi episode. To which Rahul Gandhi also agreed and said that facts and figures should be presented to the people.However, Rahul was not against the disruption tactics adopted by the party at present.
Congress MP in Rajya Sabha M S Gill, also supported Tharoor by saying that, "there are several pressing issues that need to be discussed. I would like to see Parliament work. The country has many serious problems. The 130 crore people of the country have many grave problems. So, we need to discuss and decide something for them and solve their problems."
Today the Congress is expected to raise the Vyapam scam in the Lower House of Parliament. Accordingly, some party leaders have already given adjournment notices. Before the House meets, Congress will stage a protest in front of the Mahatma Gandhi statue. Both Sonia Gandhi and Rahul Gandhi would lead the protest.