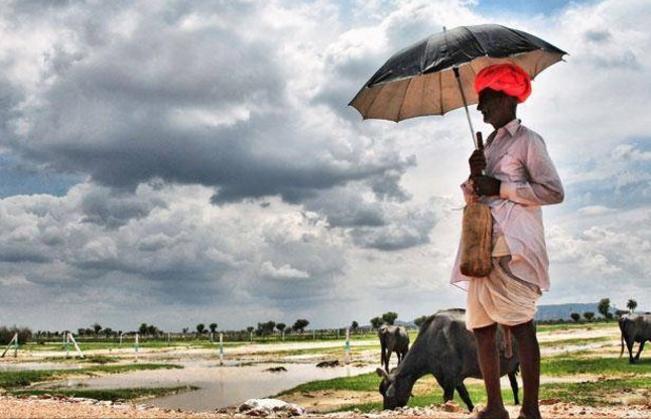 The Indian Meteorological Department (IMD) announced on 15 May that the monsoon for this year has been delayed by seven days.
The Met department has said that Kerala - the first state to receive the monsoon - will witness the monsoon on 7 June. The IMD had previously forecast that Kerala would witness the onset of the South-West monsoon on 30 May.
In a release on 15 May, the IMD said: "Forecast suggests that monsoon onset over Kerala this year is likely to be slightly delayed. The Southwest monsoon is likely to set over Kerala on June 7 with a model error of plus or minus four days".
The monsoon in Andaman and Nicobar islands has also been delayed. On 14 May, the IMD said the south-west monsoon will hit the Odisha coast by 8 June, while Rajasthan is likely to welcome the monsoon by 20 June.
NDTV quoted the Director of the Meteorological Department, BP Yadav as saying that a one week delay does not matter much.
IMD Director General Laxman Singh Rathore said the delay in the monsoon onset was not an "unusual" phenomenon. For about five years, the IMD has issued a forecast with a model plan of error plus-minus 4 days. He also spoke of a low pressure area in the Bay of Bengal, which will become a depression and hit Tamil Nadu. This will bring good amount of rainfall to the state, parts of South Interior Karnataka and parts of Kerala, he said.
Bloomberg, quoted DS Pai, the head of long-range forecasting division, as saying "There is a lag in seasonal transition from pre-monsoon to monsoon and we are observing."
Delayed relief to drought-hit areas?
India is reeling under drought, with Maharashtra, Uttar Pradesh and Odisha among the 10 most-affected states. According to a Bloomberg report, this is India's worst drought since Independence in 1947.
According to data from the Agricultural Ministry - as presented in Lok Sabha - over 116 farmers have committed suicide this year alone (as of April 2016). The heatwave has claimed at least 86 lives - as of April this year.