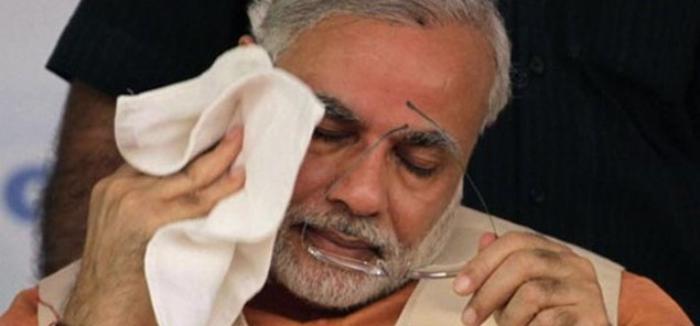 The influential US-based Patel community may well be cause for major embarrassment for Prime Minister Narendra Modi when he lands there on 24 September.
As per media reports, preparations are in full swing to disrupt Modi's scheduled meetings and addresses on his second visit to the US in a year.
Patels were a major force that made Modi's Madison square appearance in 2014 a spectacular success. However, if a report in the Economic Times is to be believed, the same community, which is embroiled in a quota war with the government in the state of Gujarat, wants the money it gave for the Madison event, back.
A former vice president of the Overseas Friends of BJP (OFBJP), an outfit that coordinates India's overseas events was quoted by the Economic Times as saying he resigned from the body on the reservation issue. He also said that the Patels are demanding the money they donated for the Madison Square event back. He added that he had personally donated $10,00 for the event.
There are also reports that the community, which own motels in the US, is making arrangements to host protesters for the Patidar cause in California and New York.
It seems that there are conflicts within the OFBJP. While some, along with the party's foreign department, are trying to keep Modi's US visit event-free, others are all out to register their protest. However, both have brushed aside reports of Patel protests during the PM's visit.
Earlier the OFBJP had issued a press release saying: "We appeal to all India loving people in the USA to not do anything to undermine the stature of four PM or the prestige of India."
Members of the Patel community will stage a protest outside the United Nations headquarters in New York on 25 September, when the Prime Minister will attend the UN general assembly annual meet.
Another protest has been planned outside the SAP center in San Jose, where the Indo-Amercian Community of West Coast USA is planning a Madison-like reception for the Prime Minister.