Namit Hans
| Updated on: 13 February 2017, 4:52 IST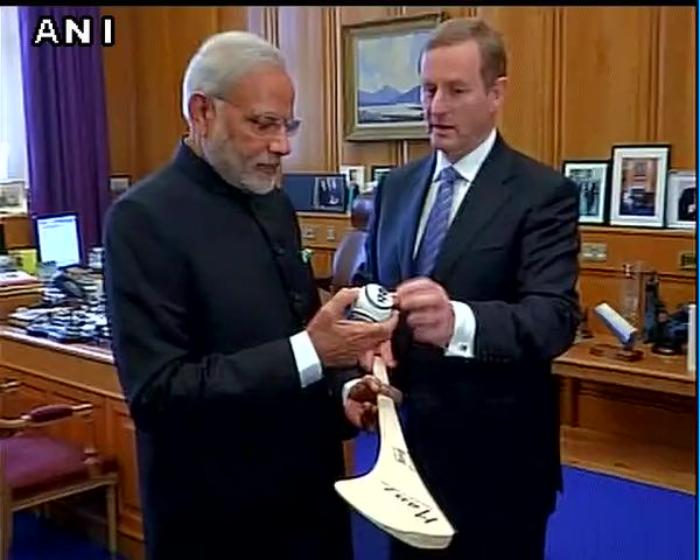 Prime Minister Narendra Modi reached Ireland on 23 September for a brief visit before he leaves for the United States. He is the first PM to visit the Island country since Jawahar Lal Nehru's trip in 1956.
PM Modi will meet the Irish Taoiseach (Prime Minister) Enda Kenny in Dublin and hold delegation-level talks with him. Similar to his other other foreign visits, he will meet people from the Indian community there as well.
The visit, after a gap of almost 60 years, is expected to strengthen bilateral relationships between the countries.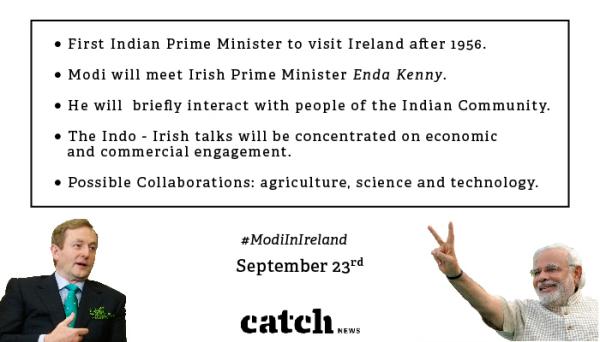 India's Ambassador to Ireland Radhika Lal Lokesh asserted that the visit will reinforce the 'economic and commercial engagement between the two countries'.
She added that Ireland has evinced strong interest in investing in India, particularly in sectors related to food processing, engineering education and medicine.
The visit will not only help bringing in investment for the Make In India campaign, but will also be beneficial for Indian students in Ireland.
Highlights of Indo-Irish relationship
The formal diplomatic relations between both the countries were established in 1947 and the Indian embassy in Dublin was opened in 1951. Ireland set up its embassy in New Delhi in 1964.
In January 2006, India and Ireland made three bilateral agreements. These were agreement on cooperation in culture, scientific and technological cooperation and cooperation between Science Foundation Ireland and Indian National Science Academy.
The total goods trade between the two countries increased from 426 million Euros to 667 million Euros. Irish PM Bertie Ahern visited India in January 2006.

The interaction between business communities of the countries was enhanced after launch of Ireland India Business Association in May 2008.
Total 17,000 Indian citizens reside in the country and Dr Leo Varadkar was the first ever minister of Indian-origin in Ireland. He has served in the Department of Transport, Tourism and Sports and is currently the Minister of Health since 2014.