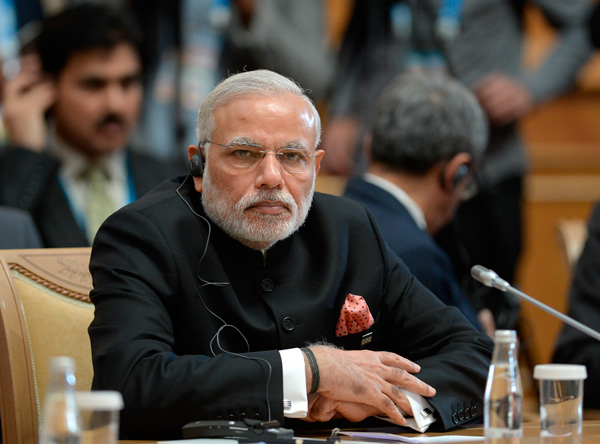 Even though there is no official confirmation, there is excitement around Prime Minister Narendra Modi's visit to Jammu and Kashmir because of a possible announcement of a massive financial package for the state. Several media reports suggest that the PM could announce a Rs 70,000 crore package on 17 July.
However, an Economic Times report says that the PM could also announce the package on Eid, which might fall on 18 July. Or the package could also be announced at BJP's Eid-Milan gathering in Srinagar scheduled on 22 July.
In fact, the economic package is being seen as a binding factor for the BJP-PDP coalition in the state that has run into rough weather too many times on different issues.
PM Modi had announced a relief package during his Diwali visit to Siachen
The Modi government had drawn flak for announcing a relief package of Rs 745 crore during the PM's visit to Siachen last year.
The then chief minister Omar Abdullah who had sought a relief package of Rs 40,000 crore said that the amount was just fraction of funds needed to rehabilitate the state that was grappling with the worst floods in 100 years.
However, earlier this year the government had released another Rs 1,125 crore for the state.
Omar's reaction
Reacting to reports of Modi announcing a financial package for the state, former chief minister Omar Abdullah had tweeted: "Good to hear the PM is coming with a ONE LAKH CRORE economic package for J&K. I look forward to seeing how the package is structured."
He further added, "We expect PM Modi to come with a genuine package including the remaining 40,000 Cr for flood relief & at least 10-15 lakh jobs for the youth."