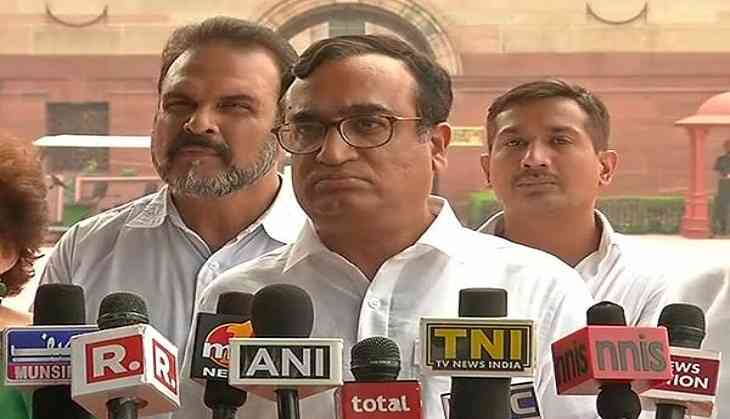 The Congress on Friday alleged that the Centre has been disturbing educational institutions across the nation.
Delhi Pradesh Congress Committee (DPCC) President Ajay Maken alleged that since the BJP came to power, they have started to disturb the educational institutions.
"Not only the government has been disturbing the educational institutions but it has also started targeting the teachers," he said.
He was talking to media after meeting President Pranab Mukherjee along with other party leaders to apprise him about the various demands of the Delhi University (DU) teachers.
"The DU has appointed 50% Ad-hoc teachers while the guidelines state only 10% should be appointed. However, we have requested the president to make these Ad-hoc teachers permanent. The government has decreased the budget of the university by 55%." Maken said.
"We also informed the President about the pension of approximately 2.5 lakh teachers. The issue of sports teachers in the university was also raised," he added.
Maken said the Congress delegation met President Mukherjee because "only the President has the authority to intervene when the central government is in violation".
-ANI