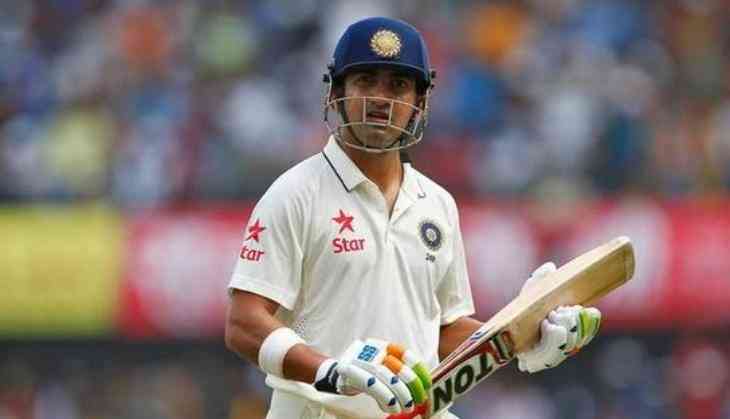 Veteran Indian batsman Gautam Gambhir has come in support of Delhi University student Gurmehar Kaur, who launched an online campaign against the ABVP, after the 22 February violence in Ramjas College, saying, she is entitled to her opinion just as every other citizen and mocking her for it is despicable.
Posting a powerful video on his official Twitter handle, Gambhir said, "The freedom of expression is absolute and equal for all! High time we learnt that and practised it daily in every sphere of life."
The one-minute video message has the 32-year-old cricketer as saying, "I have the utmost respect for the Indian Army. Their service to the nation and all of us is unmatched. However the recent events have left me with a sense of disappointment."
"We live in a free country where everyone is entitled to their opinion. If a daughter puts up posts about the horrors of war with the attention of achieving peace, she has all the rights to."
"It is not an opportunity for everyone to show how patriotic they are and gang up to mock her. She is entitled to her opinion just as every other citizen is. Every one may or may not agree with it but mocking her for it is despicable," he added.
Meanwhile, Virender Sehwag, justifying his past comments on Twitter, also came in support of the Delhi University student, saying his tweets were not made to bully anyone's opinion.
"My tweet was an attempt to be facetious rather than one to bully anyone over their opinion. Agreement or disagreement wasn't even a factor," he said.
"She has a right to express her views and anyone who threatens her with violence or rape is the lowest form of life."
"Everyone has a right to express their views without being bullied or threatened. Gurmehar Kaur or the Phogat sisters," he added in a series of tweets.
Earlier, Sehwag appeared on Twitter with a placard post reading: "I didn't score two triple centuries, my bat did". The post came with a message saying, "Bat me hai Dum! #BharatJaisiJagahNahi".
On a related note, Indian woman wrestler Babita Phogat came down heavily on the DU student, saying, "Gurmehar Kaur's view that her father was killed by war and not Pakistan was wrong for me. It's against our nation and martyrs."
Her elder sister Geeta Phogat echoed Babita's views saying: "If you speak against nation, people will obviously not like it. Irrespective of gender, the person won't b spared."
Kaur, a student of Delhi's Lady Sri Ram College, and daughter of Captain Mandeep Singh, who died in the Kargil war, made a Facebook post in the wake of the Ramjas violence, with the hashtag #studentsagainstABVP.
Kaur also visited the Delhi Commission for Women alleging that she received rape threats on social media for posting the message.
The Delhi Police also filed an FIR against the rape threat to Kaur. The FIR was registered under relevant Sections of the IT Act and IPC.
The entire controversy gained momentum after last week's clash that erupted between Left-affiliated All India Students Association (AISA) and the Bharatiya Janata Party (BJP) backed ABVP over cancellation of Jawaharlal Nehru University (JNU) student Umar Khalid's talk at Delhi University's Ramjas College.
The seminar was withdrawn by the college authorities following opposition by the ABVP.
-ANI