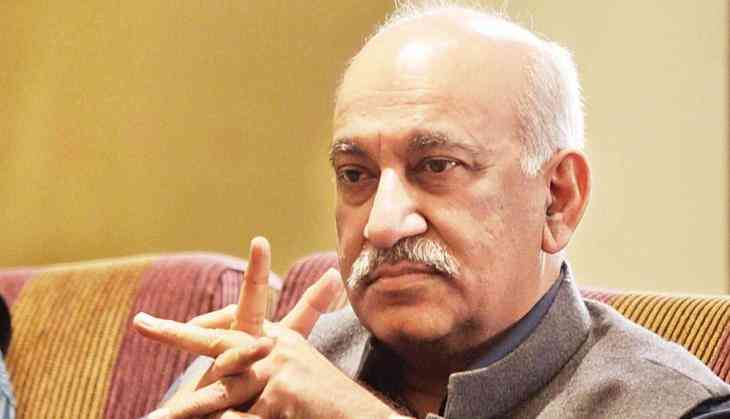 Amidst the #MeToo campaign, Minister of State for External Affairs MJ Akbar had filed a defamation suit against the women journalist for allegations of sexual misconduct and harassment at work place, while he was editor in news organization.
The Patila House Court on Tuesday has scheduled the case for hearing on 18th October as MJ Akbar had filed the petition yesterday.
Akbar was on an official tour when the allegations against him were made out by more than 10 women journalists across the country. An outrage by the media, activists and other women organization led to a demand of resignation of MJ Akbar from the post of minister.
It was being speculated that he might resign after his return from the trip on Sunday but instead he filed a defamation suit against the journalist who had alleged allegations against Akbar.
Senior leaders of the BJP Smriti Irani, Maneka Gandhi, Amit Shah ha disused statements earlier but no one shielded Akbar on his charges levied against him. But, MJ Akbar on his return issued statements denying all the charges and said that he would take legal recourse in the matter where lies are being spread, without any evidence.
Delhi's Patiala House court has listed the matter of #MJAkbar to 18 October. He had filed a criminal defamation case in the Court against journalist Priya Ramani yesterday. (file pic) pic.twitter.com/u49fYW7BLk

— ANI (@ANI) October 16, 2018
"Accusation without evidence has become a viral fever among some sections. Whatever be the case, now that I have returned, my lawyers will look into these wild and baseless allegations in order to decide our future course of legal action," he said.
"The allegations of misconduct made against me are false and fabricated, spiced up by innuendo and malice," said the minister.
Also read: #MeToo: Women journalists responded to MJ Akbar's statement; says, 'stand by