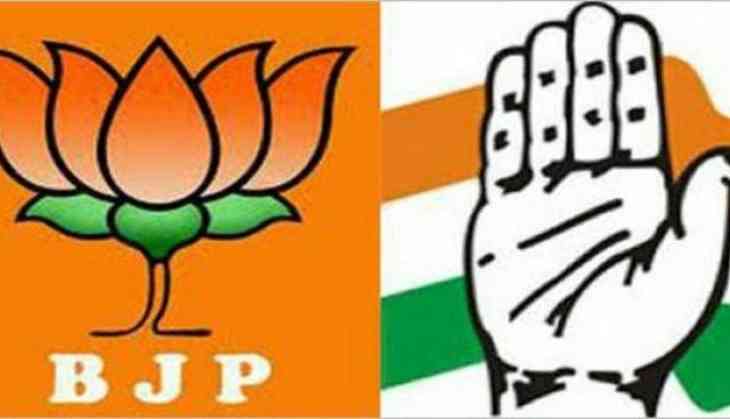 The Bhartiya Janta Party, who never tasted a victory in Mizoram, has opened his arms for Congress and its leaders for the alliance to make government in the state. The small hill state Mizoram- ruled by both Congress and main opposition Mizo National Front (MNF) are trying their hard to keep 'anti-BJP credentials in the state. While BJP hints for an alliance with the leaders.
The total population of Mizoram is about 10 lakh, including nearly 7.68 lakh voters, is seen by the party as the "final frontier" in the North-East. BJP chief Amit Shah, however, made an undigestable announcement that Mizoram, a Christian-majority state, will celebrate Christmas this December under the BJP rule.
Assam's Finance Minister Himanta Biswa Sarma, who is also the BJP's in charge for Mizoram elections, suggested that saffron party is keeping all its open. "It is not like that MNF is the only option for a post-poll alliance," he said.
While Congress remains a rival, the party could explore post-polls options with Chief Minister Lal Thanhawla, said Mr Sarma.
"We are open to friendship with both Lal Thanhawla and Zoramthanga (MNF leader and former Chief Minister of Mizoram from December 1998 to December 2008). At the party-level, we are focusing on strengthening our base and targeting our rivals, but we aren't criticizing the two Mizo leaders at the individual level. We are neutral to both of them and treating them as our friends."
"I say this because, in Mizoram, Congress has a separate constitution. It has a unique history. As a party, its constitution different the rest of the country. Lal Thanhawla takes independent decisions. We are friendly with the chief minister as an individual," he was quoted saying this to NDTV.
Meanwhile, the Congress has accused the MNF of being silently in league with the BJP for the upcoming polls. However, the MNF has denied any relationship with the BJP for the polls.
Also read: Chhattisgarh Assembly Elections 2018 Live: 12.54% voting recorded till 10 AM in phase 2 polling; Ajit Jogi and his son Amit Jogi cast their votes in Pendra