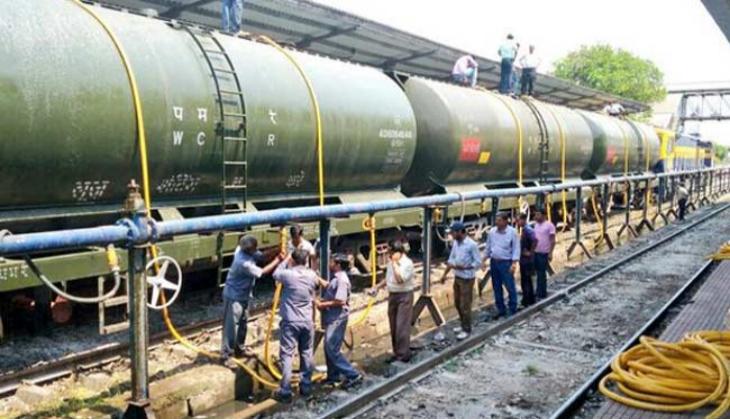 The 10 railway wagons with five lakh litres of water, which left from Miraj railway station on 11 April, reached the parched region of Latur in Marathwada region, today.
"It's an occasion of happiness for us, thanks to the government. The atmosphere here right now is similar to that of Ramzan celebrations. People from all over town have come to see the train. We were able to disperse 200 litres of water in 15 days, now thanks to the train we can do that in five to six days," Latur mayor Shaikh Akhtar said.
Talking about the scramble for taking credit over the temporary solution to the region's water crisis, he added that people really didn't care about who is credited for the entire initiative, as long as the water reached them.
Meanwhile, the Bharatiya Janata Party (BJP) in Latur asserted that what the previous state government had failed to do in 10 years, the current regime has managed in three months.
"In the previous government, the Chief Minister belonged to Latur and what he was not able to do in 10 years, the BJP government has managed in three months. This is the first initiative of its kind where a water train has been sent to Latur and this occasion is nothing short of Diwali for us. Under the leadership of Suresh Prabhu and Devendra Fadnavis, we have achieved success," BJP leader Shailesh Lahoti said.
Locals in the drought-hit Latur district of Maharashtra are forced to travel long distances for water, as it is experiencing an unprecedented water scarcity this summer.
Maharashtra Chief Minister Devendra Fadnavis had earlier said that the state government and railway ministry were working hard to bring relief to people in the drought-affected region.