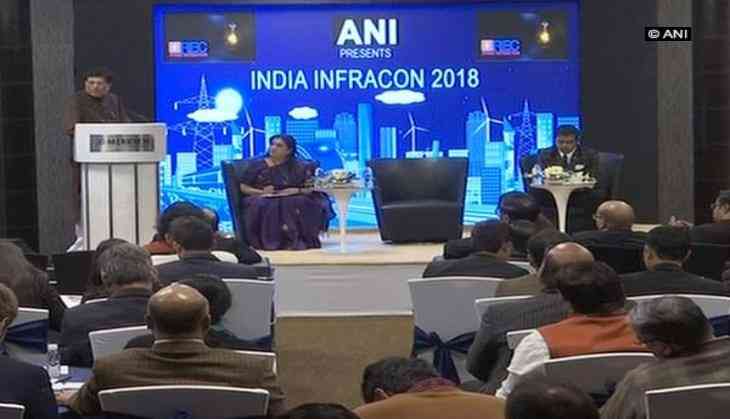 Addressing the issue of increasing metro fares, Railway Minister Piyush Goyal on Tuesday said the fare is still nominal even after it being increased last year.
"Metro fares in India are highly subsidized and none of the metros in the country are making money. It is a public utility, and even after the increase, it is a very very nominal price that is charged on the metro," Goyal said at the ANI-organised India Infracon 2018 conclave.
Responding to a question on whether reforming the railways would take a hit because of the heavily-funded signature bullet train project, Goyal informed that his ministry has not discounted the funds for safety and other reforms in the Indian railway in favour of the bullet train project.
"I'm not saying that because of bullet trains. I'm saying I don't have money for safety, Rs 73000 crore is being spent on safety in just one year," he said, and added, "Bullet train will work at its own speed and at the same time we will have to strengthen the entire system."
Goyal further said he aims to remove the backlog in the railways within the next two years.
"In December, we replaced over 470 kilometers of rail tracks, and in January, we have replaced 576-kilomters of worn out rail tracks," Goyal informed.
Ongoing construction of railway tracks has impacted affected punctuality, Goyal said, but assured that the "hundreds of work" taken up simultaneously, would bear fruit in the near future.
The Railway Minister indirectly blamed the previous United Progressive Alliance (UPA) government for the existing backlog.
"Some government will have to bite the bullet to make up the backlog we inherited in 2014," he said.
--ANI