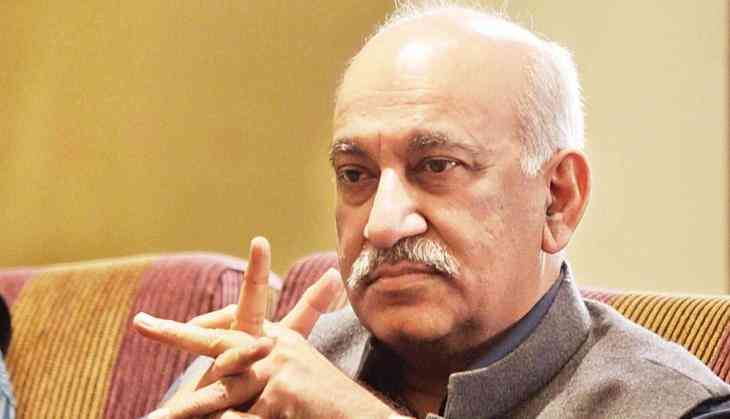 The Patiala House Court will hear a defamation suit filed by former Union Minister MJ Akbar today, against a woman journalist who had accused Akbar of sexual harassment at workplace 20 years ago.
Senior lawyer Geeta Luthra will be appearing for MJ Akbar in the criminal defamation case.
MJ Akbar was on an official tour when the allegations were made by more than 15 women journalists (now 20), over the sexual misconduct by him in different positions at the media houses. MJ Akbar issued a statement saying all this was a 'lie' and he will take legal recourse on the matter.
The former State Minister for External Affairs, MJ Akbar, resigned on Wednesday, following a spate of accusations against him on sexual harassment charges.
Akbar in his letter of resignation said "Since I have decided to seek justice in a court of law in my personal capacity, I deem it appropriate to step down from office and challenge false accusations levied against me, also in a personal capacity. I have, therefore, tendered my resignation from the office of Minister of State for External Affairs. I am deeply grateful to Prime Minister Shri Narendra Modi and to the External Affairs Minister Smt Sushma Swaraj for the opportunity they gave me to serve my country."
On the other hand, the woman journalist against whom the defamation case was filed had said, "Rather than engage with the serious allegations that many women have made against him, he (Akbar) seeks to silence them through intimidation and harassment."
Senior Advocate Geeta Luthra is appearing for #MJAkbar in the criminal defamation case. He had filed a criminal defamation case in Delhi's Patiala House Court against journalist Priya Ramani. The hearing will begin shortly. (file pic) pic.twitter.com/lqAyStZi2O

— ANI (@ANI) October 18, 2018
Meanwhile, the Editors Guild has issued a statement regarding the defamation case filed by MJ Akbar. And the organization ha urged the journalist-turned politician to withdraw his case against the woman journalist.
Also read: UIDAI clarifies the news over disconnection of 50 crore mobile numbers over Aadhaar card, says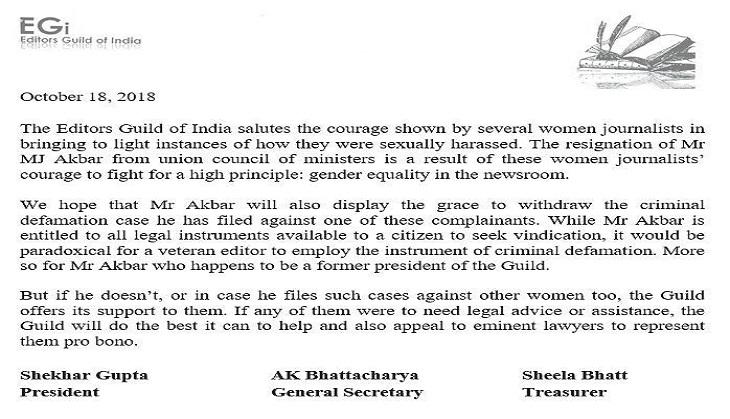 Editors Guild statement (Twitter)