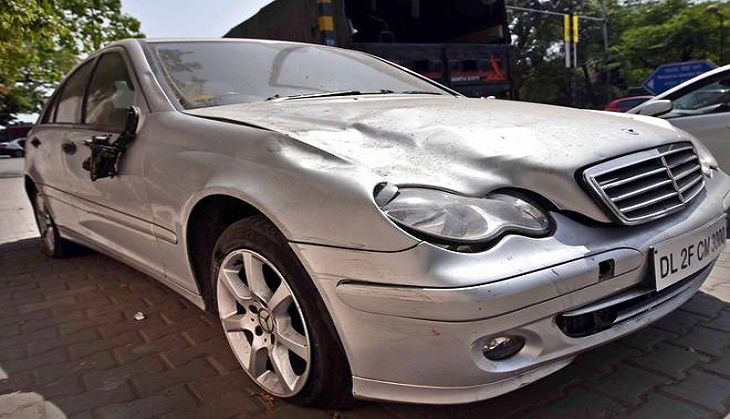 The Juvenile Justice Board (JJB) in Delhi, today allowed the Delhi Police to try the minor accused as an adult in a trail court in the infamous mercedes hit-and-run case, according to an ANI report.
The Delhi Police had earlier given an application to the JJB to sought transfer of the case to a trial court to try the boy as an adult. The boy turned major just four days after the 4 April incident. The Delhi Police had on 26 May charge sheeted the juvenile in the JJB for the offence of culpable homicide not amounting to murder.
The offence of culpable homicide not amounting to murder entails a maximum sentence of 10 years jail. The accused has been termed a 'perpetual defaulter' as he had been fined thrice - twice for speeding and once for parking wrongly - last year. The police also charge sheeted the juvenile's father and the family driver in this case.
The accused allegedly ran over Siddharth Sharma with his Mercedes in north Delhi's Civil Lines area on 4 April. The Delhi sessions court upheld the order granting bail to the juvenile, saying it is for the JJB to decide how long the child has to be kept in the reform home.
-With inputs from ANI