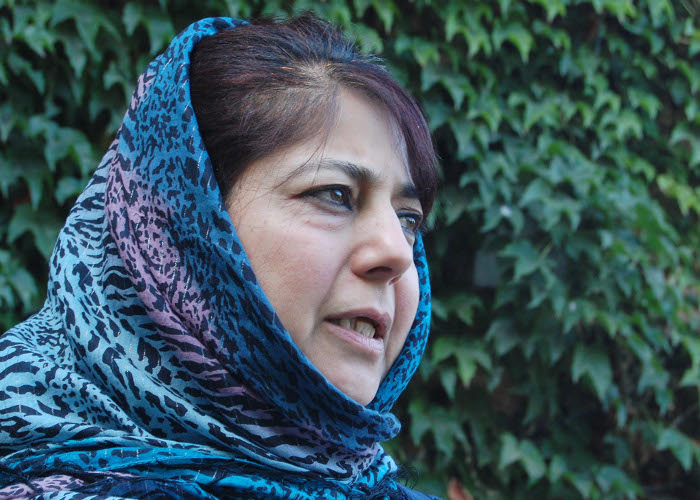 With the budget session of the Jammu & Kashmir assembly about to begin, and with the state Chief Minister Mufti Mohammad Sayeed still in hospital in Delhi for a respiratory infection, chances are high that the PDP MP Mehooba Mufti will be sworn in as chief minister, The Indian Express reported.
Sources told the newspaper that Mehbooba could become the first female chief minister of J&K if Mufti Mohammed Sayeed is not better within a week.
According to doctors at AIIMS in Delhi, where Sayeed was admitted, the 79-year-old J&K CM's condition is "critical but stable". He is in the ICU and is on a course of antibiotics and anti-fungal medications.
An AIIMS spokesperson said Sayeed requires respiratory support and his condition requires monitoring.
The J&K CM was admitted to AIIMS on 24 December, without delegating his CM's powers to anyone else in the cabinet, including Deputy CM Nirmal Singh. The budget session begins on 18 January.
Sayeed had earlier hinted that his daughter Mehbooba could succeed him as CM. At a press conference in Jammu in November, he had said: "She is a grassroots leader and it has been due to her efforts that the PDP got a good number of seats and the party formed the government. She has better connect with the people and deserves to be chief minister, but it would be a collective decision."
There is no official plan for a change of CM, but Nayeem Akhtar, cabinet spokesperson and Education Minister said: ".But of course in the long term, she (Mehbooba) would be CM. When a decision in this regard is taken, she is the first and unanimous choice."