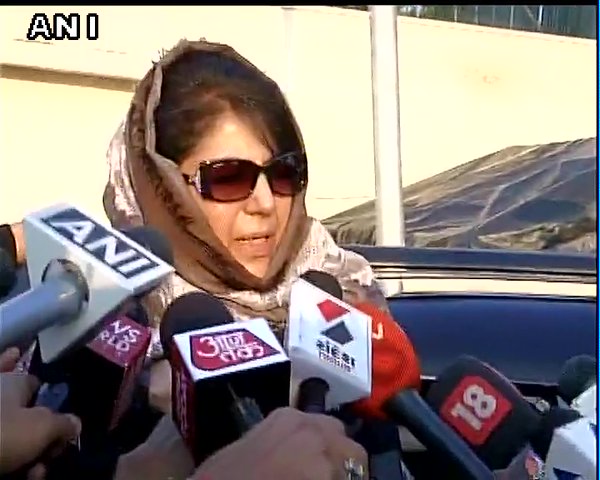 There seems to be no progress on the Jammu and Kashmir government formation.
Speaking to the media for the first time since her father Mufti Mohammad Sayeed's demise, PDP chief Mehbhooba Mufti said that the BJP government needed to take some concrete measures for the benefit of the state before a final call could be taken on the whether the PDP-BJP coalition needs to continue. She said:
"I don't have the vision which Mufti sahab had, neither do I have the experience right now. Before the formation of the new J&K government, I want the central government to take some confidence building measures for the region".
Mufti made the statements after a meeting with Governor NN Vohra - who had summoned both parties to state their stand on government formation. The state is currently under Governor's rule.
Both the PDP and the BJP have diametrically opposite views on a number of issues that has come back to haunt the future of the coalition since Sayeed's demise
Apparently, Mufti wants assurance on issues like Article 370, which grants the state special status, and repealing of controversial Armed Forces Special Powers Act (AFSPA), which gives immense power to the security forces allowing it to arrest without a warrant.