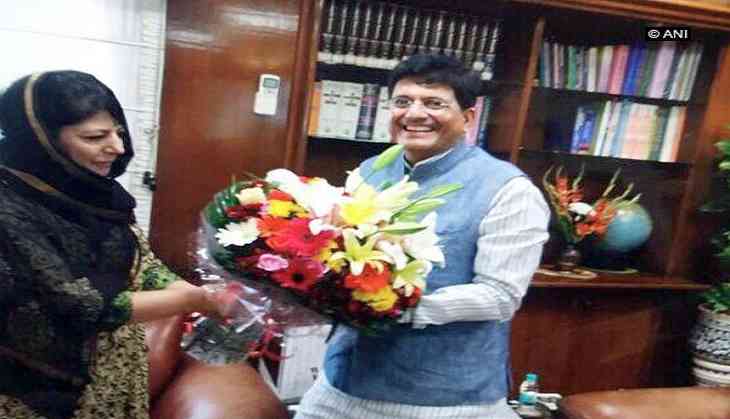 Jammu and Kashmir Chief Minister Mehbooba Mufti on 17 October met Railway Minister Piyush Goyal and discussed various issues regarding railway projects in the state.
During the meeting, introduction of glass top coaches between Katra-Jammu and specially designed coaches between Banihal-Baramulla to promote tourism was agreed upon.
The Railway Minister also assured completion of Katra-Banihal railway track by 2020.
Mufti also highlighted the need for cold storage in rail containers for transporting apples to different parts of country.
-ANI