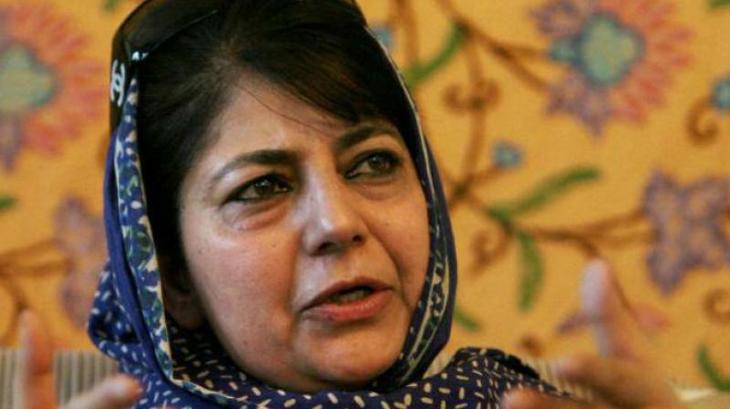 The Jammu & Kashmir government has identified at least three sites for setting up colonies for displaced Kashmiri Pandits.
The same has reportedly been conveyed to the Union Home Ministry for assessment.
According to official sources, most of the land is being held by private owners and the Mehbooba Mufti government has approached them for outright sale of the land where it plans to construct dwelling units to rehabilitate Kashmiri Pandits.
One of the identified sites is in North Kashmir's Baramulla district. It is spread over more than 25 acres at Kanispora Johema on the outskirts of Baramulla and is close to the national highway and railway station.
Two other plots of land have also been scouted out in central and south Kashmir but are yet to be finalised.
Union Home Ministry officials have advised the J&K government to finalise the land as early as possible so that construction work of colonies for Kashmiri Pandits can be started.
In September 2014, Union Home Minister Rajnath Singh had written a letter to the then Chief Minister Omar Abdullah for allocation of "suitable" land for creating dwelling units for displaced Kashmiri Pandit families under the government's plan to implement a rehabilitation scheme for the migrants.
Singh had suggested that the land may be identified near places from where they migrated and also advised that this should be done in such a manner that there was adequate security in and around the area.
There are about 62,000 registered Kashmiri Pandit families in the country, who migrated from the Valley due to the onset of militancy in J&K in the early 1990s.
About 40,000 registered Kashmiri migrant families are living in Jammu, around 20,000 in Delhi-NCR and about 2,000 families are settled in other parts of the country.
On 18 November, 2015, the Central government had approved a rehabilitation package with an estimated expenditure of Rs 2,000 crore for providing additional 3,000 state government jobs to the Kashmiri migrants and construction of 6,000 transit accommodations in the Valley for the migrants to whom state government jobs have been provided or will be provided.
--PTI