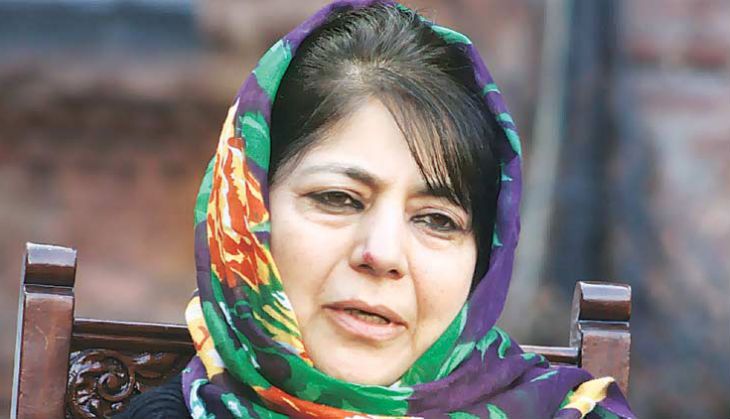 Jammu and Kashmir chief minister Mehbooba Mufti said on Tuesday that she had been unaware of the operation that killed Hizbul Mujahideen leader Burhan Wani, and only learned of it after it was over.
Mehbooba's statement, released on video on Tuesday, contradicts that of her state intelligence chief, SM Sahai, additional director-general of police, who had told reporters at a press conference after Wani's death, that: "The chief minister, as home minister, is informed of all the activities."
According to The Telegraph, in the video released on Tuesday, Mehbooba had said: "It was Friday, around evening prayers, when I got the information that there was an encounter in Kokernag area and that three militants had been killed, including Burhan Wani."
She added: "I received that information suddenly. From that moment I knew people would come onto the roads. I issued orders to impose strict curfew. I regret that despite our efforts, several people lost their lives."
However, at the press conference on 9 July, Javed Gillani, chief of the state police, said that the operation had begun at 4.30pm and lasted two hours, and Sahai had said in response to questions that the CM had known about the operation beforehand.
State police sources say the CM is always informed in advance about any operation that involves a high-profile militant when there is specific information about his presence.
"It is absolutely not possible (that she was not aware of the operation). For anybody who has been part of a system, or who knows how government works in the state, absolutely not.... The home minister is informed about any encounter before it starts," said National Conference spokesperson Junaid Mattu.
He added: "If she wasn't aware of the operation, it is shameful that the state has such a home minister.... She should step down and go hide somewhere."
So far, 35 people have died in protests against the killing of Burhan Wani. Mehbooba's People's Democratic Party is said to have asked for the Hizbul's help during the 2002 elections.