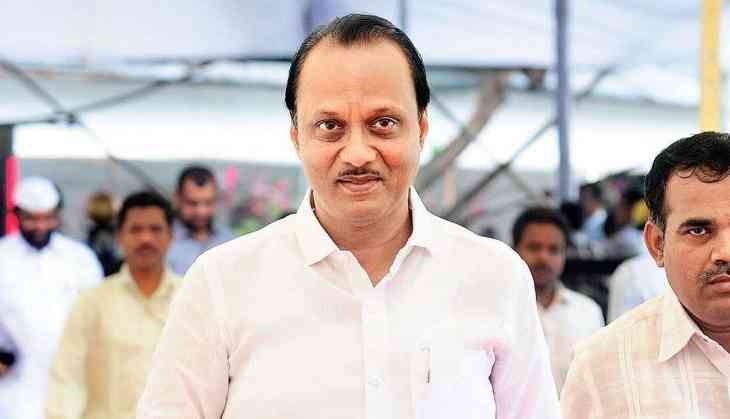 The month-long political impasse ended dramatically on Saturday with BJP's Devendra Fadnavis returning as the Chief Minister again, backed by the Nationalist Congress Party.

Baramati MLA Ajit Pawar was sworn-in as the Deputy Chief Minister at Maharashtra Raj Bhavan.
Born on July 22, 1959, to a family of farmers in Ahmednagar's Deolali Pravara, Ajit Pawar entered into politics through his family roots in his early 20s in the year of 1982.
In 1991, Ajit Pawar went on to become the chairman of the Pune District Co-operative Bank and was in the post for 16 long years.
In the same year, Ajit Pawar had also got elected to the Lok Sabha from Baramati constituency in Pune district, however, he had vacated the seat for his uncle Sharad Pawar who was then the Defence Minister in the PV Narasimha Rao government.
Ajit Pawar had got elected to the Maharashtra Assembly in 1992 and was the Minister of State for Agriculture and Power from November 1992 to February 1993.
He had got re-elected from the same constituency in 1995, 1999, 2004, 2009 and 2014 assembly elections.
Ajit Pawar, who has the experience of three-decade in the politics, has served as Maharashtra's deputy CM and also the Minister of State for key portfolios like water resources, rural soil conservation development, power and planning.

He had resigned as Maharashtra deputy chief minister in September 2012 in the wake of the irrigation scam was as dramatic as his re-induction on December 7, 2012.
While NCP flaunted a white paper that gave Ajit Pawar clean chit in the scam, the opposition had said the chief minister buckled under NCP's pressure to reinstate him.

Earlier this year, the Enforcement Directorate (ED) had registered a case of money laundering against Sharad Pawar and Ajit Pawar in a criminal case in connection with the Rs 25000-crore scam pertaining to the MSC Bank.
Soon after his name had cropped up in the Maharashtra State Cooperative Bank (MSC Bank) scam worth Rs 25,000 crore, Ajit Pawar had tendered his resignation from the lower house of the Maharashtra assembly and his resignation was accepted by the Assembly Speaker.
He had won from the Baramati assembly seat by a huge margin of 1,65,265 votes in the 2019 Maharashtra assembly polls.
He had polled 1,95,641 votes, while his nearest rival, Gopichand Padalkar of BJP had bagged just 30,376 votes.
Also Read: Ajit Pawar was with Shiv Sena-NCP-Congress alliance till 9 pm; backstabbed Maharashtra people : Sanjay Raut