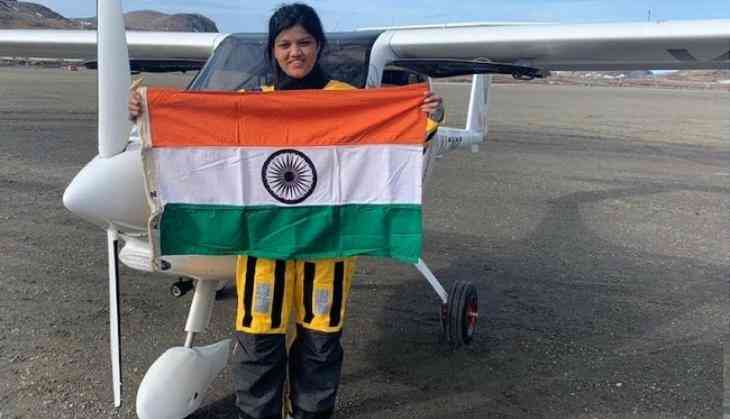 Captain Aarohi Pandit, a 23-years-old resident of Borivali who created history on Wednesday and became the first woman pilot to cross both the Atlantic Ocean and the Pacific Ocean Solo in a light sports aircraft (LSA).
On Wednesday, Aarohi Pandit flew a light sports aircraft from Alaska's Unalakleet city across the Pacific Ocean's Bering Sea and landed at the Anadyr airport in the Russian region of Chukotka at 1.54 am local time. During her flight of 1100 KM, Pandit flew across the International Date Line (IDL), also known as the Line of Confusion because at this area, the date changes and all instruments conk off for a few minutes.
"I lost one day of my life which I will never get back. "I feel honoured to achieve these records for India and women all over," Pandit said after her landing.
Pandit underwent an arduous seven training scheduled in India, Greenland, Siberia, and Italy over oceans, high altitude, snow, extreme weather conditions, different terrains testing her physical and mental capabilities to take challenges in different circumstances. She has even logged in 29,500 KM in 50 legs across three continents and 20 countries in her LSA.
Also Read - CBI arrests P Chidambaram in INX Media case; here's timeline of events